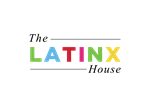 The Latinx House Returns to the Sundance Film Festival to
PARK CITY, Utah, Jan. 20, 2023 (GLOBE NEWSWIRE) — The Latinx House returns in-person to Park City this week to celebrate a diverse mix of Latinx filmmakers and artists with selections at the 2023 Sundance Film Festival, and to spotlight the continued impact being made by Latinx creators throughout the entertainment industry. From Friday, January 20th to Sunday, January 22nd, The Latinx House will be celebrating the community's filmmaking achievements through a series of expert panels, receptions, parties, and flash talks with creators – including a conversation with Tenoch Huetra (Marvel's Black Panther: Wakanda Forever), the official premiere parties for both Going Varsity in Mariachi (directed by Sam Osborn and Alejandra Vasquez) and Divinity (directed by Eddie Alcazar and featuring Moisés Arias, Bella Thorne, and more), and a private screening of Sundance Film Festival 2002 selection Real Women Have Curves that helped inspire Latinx creators and community members throughout the years. Further, STARZ #TakeTheLead will serve as the official sponsor for The Latinx House opening brunch on Friday, January 20th.
In addition to a full schedule of events (included below), The Latinx House and the Sundance Institute will partner to host the Women at Sundance Watch Party in The Latinx House space located at 268 Main St, Park City, UT 84060. The Women at Sundance event is an annual gathering at the Festival that celebrates the women identifying directors with films in the Festival. This year's program will include conversations with actor and producer Dakota Johnson who narrates the film, The Disappearance of Shere Hite, Maryam Keshavarz director of Persian Version, Noora Niasari director of Shayda, and Sierra Urich director of Joonam.
The Latinx House has continued to officially partner with the Sundance Institute as a premiere Latinx organization working to create a gathering space that celebrates culture, filmmakers, storytellers, the Latinx community and their allies, all working together to bridge the gaps between opportunity and representation. This year, they are going broad and deep in building their presence, bringing in influential new partners, setting the stage for powerful cross-cultural programming, and are excited to announce The Associated Press as our official media sponsor for The Latinx House.
"We are thrilled to be back at Sundance to continue uplifting and celebrating all Latinx filmmakers that have worked so hard to get their movies made and now have an opportunity to share it with the world at the Festival," said The Latinx House co-founder Olga Segura. "Creating a space to build community and celebrate our achievements has always been one of our main goals. Our continued collaboration with Sundance is helping us build a bridge to create more opportunities for Latinx creators in the industry for many years to come."
"The Latinx House is returning to where we started," said Mónica Ramírez, co-founder of The Latinx House. "Three years ago we birthed a beautiful gathering space for storytellers, community leaders, activists, and other creators to celebrate the excellence of the Latinx community, dream together, and tackle pressing issues. We are thrilled to be back at Sundance in person as we deepen our relationships and presence at this preeminent film festival. Sincerest gratitude to our partners and friends at the Sundance Institute for being supportive participants of The Latinx House since our launch in 2020. We look forward to our continued work together as we push for authentic representation and inclusion of all communities on the big screen."
During the three-day dynamic day and nighttime programming attendees can:
WATCH: a private screening of the Sundance Film Festival 2002 selection Real Women Have Curves supported by Warner Bros. Discovery.
GET INSPIRED: join Luminate and The Latinx House for a cocktail reception celebrating Latin American actors, filmmakers, and producers at the Festival. Featured guests include Tenoch Huerta (Marvel's Black Panther: Wakanda Forever, 2021 Sundance Film Festival selection A Son of Monarchs), the Rotting in the Sun film team, and the Heroic film team. This event is sponsored by Luminate and is an invite-only event.
HEAR FROM: filmmaker Michèle Stephenson, Going to Mars: The Nikki Giovani Projects, actor Mishel Prada; director Patricia Cardoso, screenwriter and actor Josefina López, filmmaker Glorimar Marrero Sánchez, director of La Pecera (The Fishbowl) Estuardo Rodriguez, president and CEO of Friends of the National Museum of the American Latino; Patricia Ratulangi, VP – Global Communications, Nielsen; Rev. Lennox Yearwood Jr., President and CEO, Hip Hop Caucus; Favianna Rodriguez, co-founder and President, The Center for Cultural Power; Juanjo Duran – Head of Entertainment & Multicultural Content Partnerships – Americas, Google; and others who are dedicated to The Latinx House's mission of celebrating the contributions of the Latinx community across all their fields, and increasing the representation, opportunities, and investment they receive.
DANCE TO: Music by Raye Zaragoza, who was recently featured in PBS's United In Song 2022: Ringing In The New Year. Guests will also enjoy musical selections by DJ Ana Calderon, DJ Camilo Lara, and a performance from a local student Mariachi band at the Going Varsity in Mariachi Celebration & Reception presented by The Latinx House at Acura Festival Village.
LAUGH: Enjoy a special comedy performance on Sunday night by esteemed comedian Aida Rodriguez.
CELEBRATE: All of the Latinx films and artists with selections in the Festival at TLH's banner event, "The Latinx House Party," sponsored by Embeleco Unlimited and Luminate. The Latinx House will also host a cocktail reception for Latin American filmmakers hosted by Luminate. Throughout the weekend The Latinx House will uplift Latinx projects, including presenting a celebration and reception for the U.S. Documentary Competition feature Going Varsity in Mariachi (directors Sam Osborn and Alejandra Vasquez; and producers James Lawler, Luis A. Miranda Jr., and Julia Pontecorvo) at Acura Festival Village. In addition, they will have a private premiere party for Sundance 2023 NEXT feature Divinity (Eddie Alcazar, director and screenwriter; Steven Soderbergh, executive producer; and cast Stephen Dorff, Moisés Arias, Jason Genao, Karrueche Tran, and Bella Thorne).
For the full program schedule, please visit https://www.thelatinxhouse.org/sundance-schedule-2023
For more information about The Latinx House at Sundance, to rsvp for events, or to set up interviews with The Latinx House co-founders and panel speakers, contact latinxhouse@ellecomm.com.
About The Latinx House:
Social entrepreneur and Activist, Mónica Ramírez, producer and entrepreneur, Olga Segura, and producer and activist, Alexandra Martinez Kondracke created The Latinx House, an organization created to provide Latinx people the support – and inspiration – they need to keep positively contributing to our society. First launched at Sundance 2020 through a collaboration with the festival, The Latinx House has grown to be a social and political driver that highlights the powerful contributions of Latinx people as essential workers, a critical voting bloc, creative artists, business leaders, and more, doing so by bringing major partners including The Ford Foundation, SXSW, Netflix, Shondaland, Bad Robot, Latino Rebels/Futuro Media, celebrities, and allies into their effort alongside them to ensure that with greater truthful awareness and more positive stories told about the Latinx community across political and cultural sectors, equity, fair pay, better treatment, and human dignity will finally be provided to Latinx people in America. For more information on The Latinx House, please visit www.thelatinxhouse.org.
MEDIA CONTACTS:
Elle Communications| latinxhouse@ellecomm.com