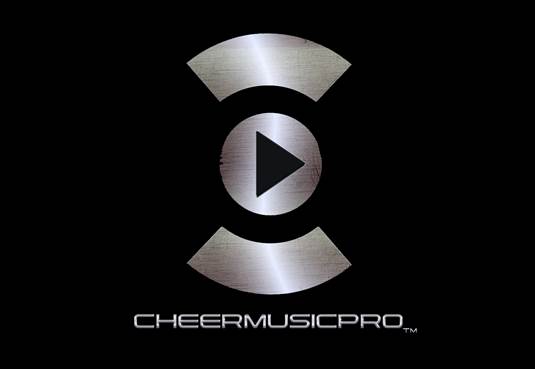 THE WORLD'S TOP CHEER MUSIC PRODUCER, CHEERMUSICPRO
<!–
Name:DistributionId
Value:8789983
–>
<!–
Name:EnableQuoteCarouselOnPnr
Value:False
–>
<!–
Name:IcbCode
Value:5755
–>
<!–
Name:CustomerId
Value:500083932
–>
<!–
Name:HasMediaSnippet
Value:false
–>
<!–
Name:AnalyticsTrackingId
Value:8dd1d604-adf1-40e9-beb0-7e61197627cb
–>
Atlanta, Georgia, March 16, 2023 (GLOBE NEWSWIRE) — To the excitement of  fans and music lovers everywhere, competitive cheer's defining music producer CheerMusicPro (Patrick Avard) has officially released two all-new commercial albums—"Been Winning" and "From the Start"—showcasing the artists' evolving sound as he continues to push the genre of cheer music further into the mainstream.
With "Been Winning" and "From the Start," music fans are treated to the most popular cheer songs of 2023, including tracks curated and developed for many of competitive cheerleading's biggest names such as Cheer Extreme Senior Elite, Woodlands Elite Black Ops, and seven-time world champions Spirit of Texas Royalty.
Geared specifically for all-girls teams, "From the Start" features a premium selection of instantly recognizable tracks including Stingray All-Stars Orange 2023 and World Cup Shooting Stars 2023. Meanwhile, "Been Winning" makes up the best-of-the-best for coed teams and takes its title from a clever CheerMusicPro voice-over featured on the 2023 mix for two-time consecutive world champions Top Gun T.G.L.C.
"These tracks represent the hardest-hitting fan-favorites from this year's ultra-competitive season," said Patrick Avard, the artist behind CheerMusicPro. "Whether listeners are cheer teams looking to challenge themselves and push their own performances to the limit, or simply music lovers joining the growing number of cheer music fans—these albums blend over an hour's worth of high-intensity mixes for all to enjoy."
The double-release comes after a year of creative expansion for Patrick Avard, who first catapulted onto the scene in 2004 as genre-bending artist CheerMusicPro. Having firmly establishing himself as the preeminent name in custom cheer music production—now boasting more than 87 individual World Title Mixes, and nearly 279 medaling tracks with the work of his talented team at New Level Music—Avard has continued to garner wider recognition for his musical achievements.
With over 100,000 followers across all major streaming platforms, CheerMusicPro has generated over 100 million lifetime plays to date. And in addition to producing music that was synced in the multi-award-winning Netflix series "Cheer," Avard most recently earned a producer credit for the track "Be Mine" which also saw his production music library Level 77 take home the title for Pop Track of the Year at the 2022 Mark Awards.
Both albums "Been Winning" and "From the Start" are out now and can be found in full on any streaming platform of your choice!
About CheerMusicPro
CheerMusicPro (Patrick Avard) is a pioneering and leading music producer in the competitive cheerleading industry. With over twenty years' experience in the industry, CheerMusicPro has become the go-to name in producing top-level custom tracks for cheerleading programs across the United States. CheerMusicPro tracks have been used by 279 teams who have won medals at the cheerleading World Championships, and his custom-tailored tracks have also helped over 87 world champion teams take home gold.
About Patrick Avard
Patrick Avard is an entrepreneur, music producer, and musical artist based in Atlanta, Georgia. In addition to his personal works as the artist CheerMusicPro, Avard is the Founder of the production house New Level Music, which creates custom-tailored mix tracks for the largest cheer programs in the world. Avard is also the Founder of Level 77 Music, a production music company that offers a vast and fast-growing catalog of award-winning musical tracks for licensed use by creatives of all kinds, including filmmakers, ad agencies, marketing directors, music supervisors, gaming studios, and more.