Advertisement. Scroll to continue reading.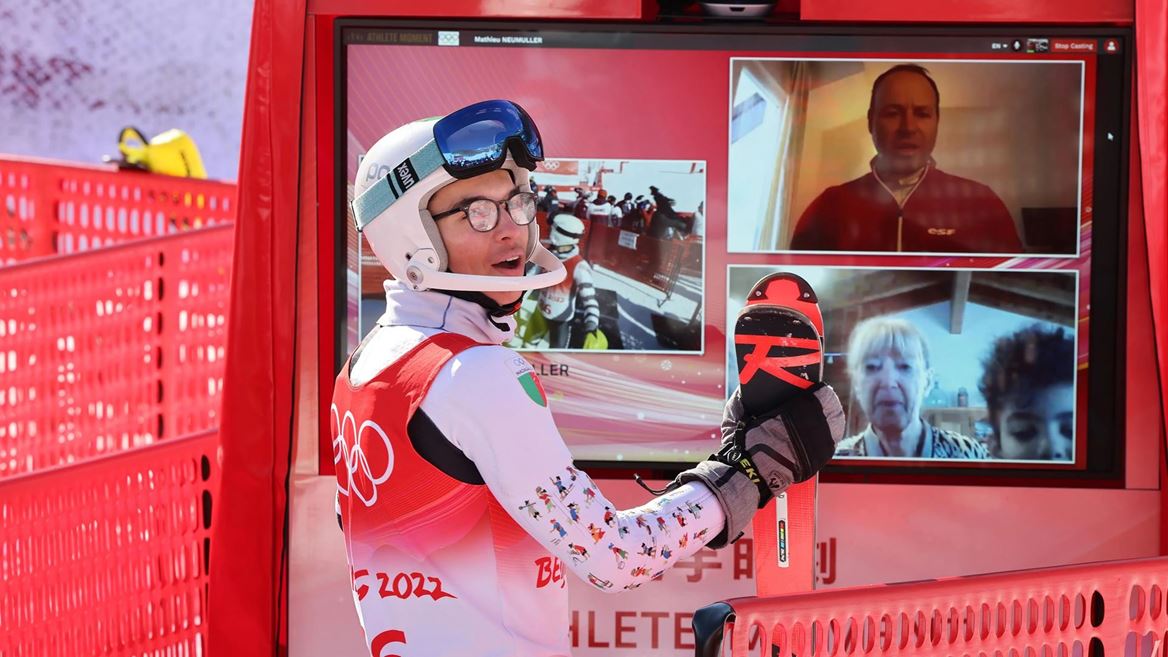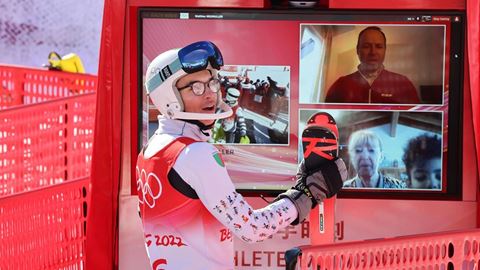 18 Feb 2022 – Members of The Olympic Partners (TOP) programme have worked closely with the International Olympic Committee (IOC) to offer their support to athletes before, during and after the Olympic Winter Games Beijing 2022.
From products and services to enhance their Games-time experiences to ongoing programmes to assist in their personal and sporting development, the Worldwide Olympic Partners continue to place athletes at the centre of their Olympic initiatives.
Village life
Athletes arriving in the Beijing 2022 Olympic Villages will have found a wide range of TOP Partner offerings to ensure their comfort and enable them to make the most of their time at the Games.
On arrival, each athlete received an exclusive gift bag containing a range of products provided by P&G, including hand sanitiser, shampoo, body wash, hand wash, toothpaste, toothbrush, detergent and skin care products. In each of the three Villages, the P&G Athlete Salon offered athlete haircare and skincare services free of charge from some of their leading brands including Pantene, Head & Shoulders, Olay and Gillette.
Participating athletes have also been gifted a USD 500 travel grant from Airbnb, which they can use to rest and recuperate after competing in Beijing, and a limited-edition Samsung Galaxy Z Flip3 5G smartphone, allowing them to stay connected to family, friends and fans throughout the Games, and enabling them to capture memories from their time in Beijing.
The Samsung Athletes Lounge at each village also offers athletes several on-site activations to entertain and engage during the Games, while other services include a salon provided by P&G, a virtual reality experience from Intel and Coca-Cola athletes' lounges.
Online engagement with a purpose
The Visa Award has returned for Beijing 2022 following its successful launch at the Olympic Games Tokyo 2020. This fan-voted award aims to highlight favourite Olympic and Paralympic moments that captivate, inspire and rise above the field of play. Visa subsequently gives each winning Olympian and Paralympian the opportunity to choose an eligible charity that aligns with the Olympic values to which Visa will donate USD 50,000, in an effort to directly impact the community.
Continuing Samsung's digital-first approach from the Olympic Games Tokyo 2020, it has launched virtual experiences to bring fans closer to the Games and enable them to celebrate Beijing 2022. These include the #StrongerTogether Challenge through the Samsung Health App, which is a global walking competition where winners are given special NFT Pins; and the #CheerTogether campaign, which allows fans to cheer on their favourite athletes
Crucial Games-time operations
Staging the Games would not be possible without the TOP Partners, which provide crucial technical services, products and expertise to ensure each edition runs as smoothly and efficiently as possible.
Beijing 2022 has been no different, with TOP Partners playing a key behind-the-scenes role throughout Games-time operations, including in areas such as cloud technology, IT services, timekeeping, smartphones, beverages, tyres, audio-visual equipment, mobility services and payment systems.
Atos, for example, has delivered the Olympic Management System, a suite of applications for the accreditation process, team entries, sports qualifications and workforce management – services that are key to ensuring the smooth delivery of the Games, including for the athletes.
Through the "Athlete Moments" powered by Alibaba cloud technology, athletes can connect with their family and friends back home immediately after walking off the field of play.
Coca-Cola refreshes Olympic athletes both in the Village and at all competition venues. Meanwhile OMEGA has used new timekeeping technologies to measure and display a full range of information, such as live speeds, live positions and the height of a ski jump, but also false starts in speed skating and new events such as the women's monobob.
The road to the Games
It's not just at the Games where athletes benefit from the support of the TOP Partners. With the IOC redistributing 90 per cent of all the income it generates – including from the TOP Programme – TOP Partners help support athletes and sports organisations year-round.
This includes every National Olympic Committee and International Federation, providing financial support for the training and development of Olympic teams, Olympic athletes and Olympic hopefuls. Over the years, this has meant that more athletes from more countries have been able to compete at the Olympic Games.
Some TOP Partners have launched dedicated programmes to support athletes ahead of the Olympic Games. The Airbnb Athlete Travel Grant, for instance, offers up to 500 athletes per year a USD 2,000 Airbnb credit to use for travel-related accommodation costs linked to their sporting careers.
In addition, many partners – including Bridgestone, Samsung, Toyota and Visa – choose to sponsor individual athletes and support their Olympic dreams, building rosters of athlete "teams" to act as their brand ambassadors for each edition of the Games.
Team Bridgestone's Beijing 2022 roster, for instance, features international athletes such as Pierre Vaultier (FRA, snowboard), Maciej Kot (POL, ski jumping) and Tess Coady (AUS, snowboard), as well as North American stars Brittany Bowe (USA, speedskating), Nathan Chen (USA, figure skating) and Mark McMorris (CAN, snowboarding).
"We are proud to help these incredible Team Bridgestone athletes chase their dreams at the highest level of sport," explains Paolo Ferrari, President and CEO, Bridgestone Americas.
Samsung, meanwhile, has been supporting 22 Olympic and Paralympic athletes ahead of Beijing 2022, including Katie Ormerod (GBR, snowboard), Tina Hermann (GER, skeleton) and Daeheon Hwang (KOR, short-track), and the Team Visa for Beijing 2022 roster has supported 34 Olympic and Paralympic hopefuls, from 15 markets across 14 different sports, on their individual roads to Beijing.
Toyota has been supporting Global Team Toyota Athletes, who include both athletes who are also Toyota employees and athletes who have been selected from different countries. Athletes include Nathan Chen (USA, figure skating), Shoma Uno (JAP, figure skating), Chloe Kim (USA, snowboard) and Arianna Fontana (ITA, short-track).
In addition, Toyota has co-created From the Start, a new IOC Olympic Channel original series, which highlights the incredible journeys of four winter athletes preparing for Beijing 2022.
Beyond the Games
Support for athletes doesn't stop when the Olympic flame is extinguished, with the TOP Partners offering a variety of programmes focused on life away from the field of play.
Airbnb provides athletes with direct earning opportunities through its Airbnb Olympian and Paralympian Experiences platform, while P&G developed the Athletes for Good programme in partnership with the IOC and International Paralympic Committee (IPC), which offered 16 grants of USD 25,000 to charities and causes chosen by Beijing 2022 Olympic and Paralympic hopefuls in the areas of equality and inclusion, sustainability and community impact.
TOP Partners are also supporting those athletes who are preparing for life after sport.
Visa, for instance, offers an Olympian and Paralympian Business Development Programme, which provides athletes with working opportunities across different areas of the company's business, easing their transition into a post-sport career.
In addition, Intel has launched a joint initiative with the IOC that provides career coaching, mentoring, and learning and development services to athletes through the Athlete365 community.
Similarly, Allianz runs an Athlete Buddy Programme to give employees the chance to be mentored by an athlete, and athletes the chance to prepare for life after competition, as they explore different development topics together.
"Knowing Allianz is behind me as an athlete both inside and outside of competition helps me prepare for what's ahead with confidence," explains British freestyle skier Chris McCormick, an athlete on the Allianz Buddy Programme who narrowly missed out on qualification for Beijing 2022. "Together with athletes, Allianz looks to inspire the next generation through sport."
Advertisement. Scroll to continue reading.
Advertisement. Scroll to continue reading.