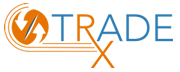 TRxADE HEALTH, Inc. Announces Extension of Form 10-Q
TAMPA, FL, Aug. 14, 2023 (GLOBE NEWSWIRE) — TRxADE HEALTH, Inc. (NASDAQ: MEDS) ("TRxADE"), a pharmaceutical exchange platform provider, today announced that it has filed for an extension to file its Quarterly Report on Form 10-Q for Q2 pursuant to a Form 12b-25 filed with the SEC. The Company is not able to timely file its 10-Q by August 14, 2023, the original due date for such filing, without unreasonable effort or expense, because additional time is required to finalize its financial statements and related disclosures required to be included in the 10-Q in connection with the recent merger transaction it completed in July.
TRxADE will release financial results for the second quarter 2023, after market close on August 18, 2023.
About TRxADE HEALTH, INC.
TRxADE is a health services IT company focused on digitalizing the retail pharmacy experience by optimizing drug procurement, the prescription journey and patient engagement in the U.S. The Company operates the TRxADE drug procurement marketplace serving approximately 14,500+ members nationwide, fostering price transparency and under the Bonum Health brand, offering patient centric telehealth services. For more information on TRxADE HEALTH, please visit the Company's IR website at investors.trxadegroup.com.
Investor Relations:
IR@trxade.com
Investors.trxadegroup.com
SOURCE: TRxADE HEALTH, Inc.