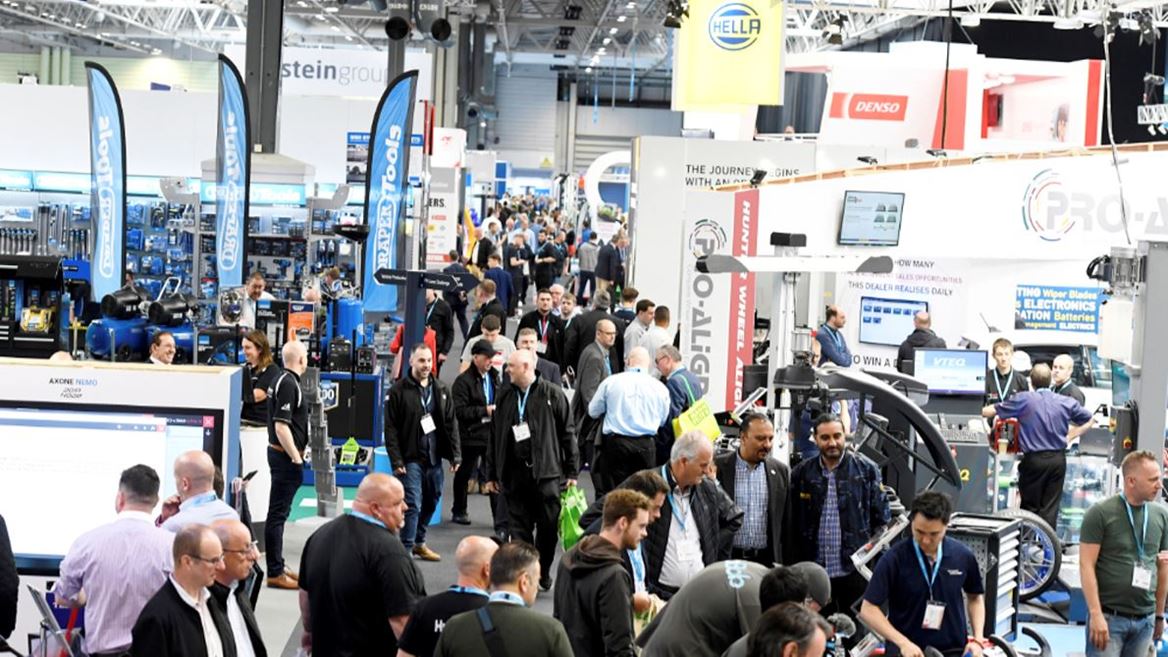 TUNAP to highlight how garages can boost profits at Automechanika Birmingham 2023
Automechanika Birmingham has revealed its gold partner, chemical manufacturer, TUNAP, will be offering garages top tips on how to boost profits at the return of the UK's largest automotive trade exhibition this June.
Being held from 6 to 8 June 2023 at the NEC, Automechanika Birmingham 2023 is already set to be a sell-out show packed with new exhibitors, new training hubs and a programme of more than 192 hours of free skills training, technical talks and topical discussions on current industry issues and inspiring new technology, as well as live demonstrations from industry experts.
Leading chemical manufacturer, TUNAP, will be exhibiting at Automechanika Birmingham 2023 offering garages and workshops the chance to discover its range of innovative, premium vehicle cleaning products to help with increased profit opportunities.
Since 1974 TUNAP has been offering customers innovative chemical developments and system solutions. Its products are used in industry, household, packaging technology and vehicle technology.
From cleaning, maintaining and protecting to bonding and lubricating, TUNAP supplies individual services and chemical products of the very highest quality. It provides a vehicle cleaning solution to avoid the need for replacing parts so garages and workshops can be as green as possible, offer the best customer service and save time on jobs.
TUNAP works closely with OEMs, such as Peugeot, Citroen, Vauxhall, Mazda, Alfa Romeo, Mercedes-Benz, Jeep, Fiat, Suzuki, and Kia, on its range to ensure it offers the aftermarket OEM-approved products.
Massimo Di Franco, TUNAP's UK Managing Director, comments: "We're pleased to be exhibiting at Automechanika Birmingham to provide garages and technicians the opportunity to see our products up close. We pride ourselves on being a forward-thinking, environmentally friendly company and want to showcase our expertise in helping them to increase sales and profits with our leading range."
One top tip from TUNAP is for garages to use air con, ventilation and heating cleaning solutions, such as the brand's its AirCo Well range, to provide motorists with clean cabin air.
Massimo adds: "This offers garage businesses a profit opportunity, not an upsell, as it's an actual job that needs to be carried out. The technician will have to access the evaporator and clean it thoroughly with TUNAP chemicals. This is doing right by the customer by providing clean air, and the workshop can boost profit at the same time."
Another piece of advice from TUNAP is to take advantage of its Service Plus concept for garages to provide an extra service to customers to benefit both parties.
This proven-to-work product cleans fuel injectors of debris and has the technology to get rid of microscopic water particles that can exist in fuel. It also uses engine cleaning to remove old oil out of engine before replacing it with new oil to maximise protection.
Additional problem solvers from TUNAP include its cosmetic products range that provides car cleaning products to ensure rusty hubs and calipers are cleaned properly so they look like new. Plus, OEM-approved DPF cleaners, valve cleaners and injector cleaners to save garages and workshops time doing these jobs, but also makes them money and gives the best customer service as possible.
More than 500 exhibitors will come together from the aftermarket supply chain at Automechanika Birmingham 2023, and they can expect to see 12,000 visitors, 50 percent of which will be aftermarket professionals, 25 percent motor factors and parts distributors and 25 percent dealers, retailers and franchisers.
Alex Jones, marketing director of Messe Frankfurt, organisers of Automechanika Birmingham, comments: "It's great to have TUNAP on board as a partner of the show to offer visitors the opportunity to discover ways to boost profits and futureproof their businesses."
Ticket registration for Automechanika Birmingham 2023 is open and a complimentary ticket can be claimed here.
For all media enquiries, contact Impression Communications, PR agency on behalf of Messe Frankfurt UK:
Hayley Evans
+44 (0) 7540 285300  
hayley@impressionuk.co.uk
Background information on Messe Frankfurt
Messe Frankfurt is the world's largest trade fair, congress and event organiser with its own exhibition grounds. The Messe Frankfurt Group employs around 2,500* people in a total of 30 subsidiaries. The company generated annual sales of approximately €250* million in 2020 after having recorded sales of €738 million the previous year. Even in difficult times caused by the coronavirus pandemic, we are globally networked with our industry sectors. We have close ties with our industry sectors and serve our customers' business interests efficiently within the framework of our Fairs & Events, Locations and Services business fields. One of the Group's key USPs is its closely knit global sales network, which extends throughout the world. Our comprehensive range of services – both onsite and online – ensures that customers worldwide enjoy consistently high quality and flexibility when planning, organising and running their events. We are expanding our digital expertise with new business models. The wide range of services includes renting exhibition grounds, trade fair construction and marketing, personnel and food services. Headquartered in Frankfurt am Main, the company is owned by the City of Frankfurt (60 percent) and the State of Hesse (40 percent).
For more information, please visit our website at: www.messefrankfurt.com
* preliminary figures 2020
If you would like to stop receiving emails from this sender, simply unsubscribe.