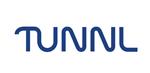 Tunnl announces new audience intelligence platform
ARLINGTON, Va., March 07, 2023 (GLOBE NEWSWIRE) — Tunnl, an audience intelligence company founded in 2021, announces today the launch of their new audience intelligence platform. Built for advertisers and agencies seeking to maximize the impact of their cause, issue, public affairs, or purpose-driven advertising efforts, Tunnl's new platform offers a singular, cloud-based access point to all of Tunnl's audiences, insights, planning, and measurement tools.
"Brands, advertisers, and their agencies are facing several challenges at present, including an increasingly fragmented media ecosystem and pressure to engage on societal issues that sometimes have little to do with their core products," says Tunnl's CEO and co-founder, Sara Fagen. "While the industry acknowledges that audience-based buying is the future, more organizations than ever before are advertising on issues related to issue, cause, or purpose while lacking the audience data and tools necessary to do this well."
Powered by a growing library of hundreds of prebuilt audiences, Tunnl's new audience intelligence platform provides insights about key groups of individuals sought after by advertisers and agencies, as well as detailed data about the media consumption behavior of those audiences.
"Tunnl's audience intelligence platform leverages our industry-leading data library and audience catalog and is flexible enough to onboard custom audiences built by Tunnl or to onboard a brand's first-party data," adds Tunnl's Chief Data Scientist and co-founder, Brent Seaborn. "From there, it works across the lifecycle of a campaign, from pitching to planning to placement to measurement and optimization, even empowering users to build, plan and activate against audiences themselves."
Available in three tiers, including a free version available immediately, Tunnl's audience intelligence platform offers insights into how audiences consume content on social media, streaming platforms, and linear TV.
The platform also allows for seamless activation of audience data across Tunnl's broad collection of partner platforms spanning social media, programmatic digital, OTT, CTV, addressable TV, and linear TV platforms.
Tunnl's users and subscribers can opt to leverage prebuilt audiences, or upgrade to custom audiences uniquely suited to their needs. Tunnl's flexible system also has the ability to onboard first-party customer data, unlocking powerful insights for our clients' key stakeholder groups.
"The new platform was born from decades of pioneering work and investment in microtargeting, audience building, and measurement," says Fagen. "Our work of bringing this to advertisers and agencies of all types is just beginning."
About Tunnl: Tunnl is an audience intelligence platform used by advertisers and agencies to maximize the impact of their issue, cause, public affairs, or purpose-driven marketing campaigns. Tunnl's audiences are built from a data library spanning two decades and billions of data points about American adults and enhanced with large-sample surveys to maintain fresh data to meet the issue climate of the day. Tunnl's audiences are available for activation across a broad network of digital platforms. Tunnl's media consumption insights are built from a panel of over 25 million households of observed viewership data and cover social media, digital media consumption, digital and terrestrial radio, plus streaming and linear TV. All insights are accessible at the audience level, filterable by local geography, inside Tunnl's audience intelligence platform. To learn more about Tunnl, visit www.tunnldata.com. To start free instantly, sign up for Tunnl Free. For a guided tour of the platform, request a demo.
 
Media contact: Jess Johnson, Sr. Director of Performance Marketing, Tunnl, jjohnson@tunnldata.com
A photo accompanying this announcement is available at https://www.globenewswire.com/NewsRoom/AttachmentNg/3e2e7c3b-f3a8-46ff-a598-16aa37d3d676