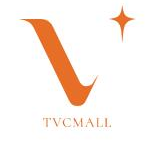 TVCMALL brings one-stop wholesale solution to MWC 2023
BARCELONA , March 10, 2023 (GLOBE NEWSWIRE) — Recently, the 2023 Mobile World Congress (MWC) held in Barcelona turned out to be a big success. More than 88,000 attendees and 2400+ exhibitors participated in this event, including many cell phone accessories suppliers & wholesalers. As Europe's leading one-stop shop for mobile accessories and wholesale/integrated supply chain service platform, TVCMALL participated in this digital/mobile feast. TVCMALL, based in Shenzhen China, the world's electronic center, provides the esteemed customer B2B solution on mobile accessories especially for iPhone and Samsung for wholesale, sourcing, and customization. Variousclassic mobile cases with leather finishing, chargers with multifunction, and Amorus portable Karaoke speaker brought by TVCMALL were highly praised by our attendees.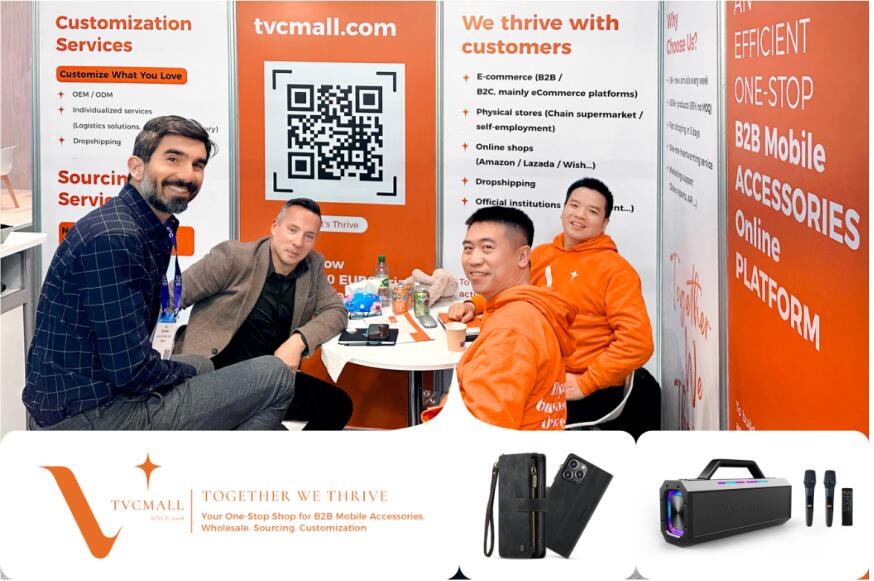 MWC is one of the world's most important telecommunications & technology shows. During the past 4 days, the aspects such as the latest trend in mobile technologies, including Intelligent equipment, 5G network, AI, and digitalization, have been introduced and shared with the world.
During the show, TVCMALL met a lot of old customers and new friends. Many of them are as follows:
1. Top online mobile phone accessories retailers & distributors
2. B2C platform sellers, Dropshippers
3. Offline chain stores, Supermarket sellers, Telecom companies
4. Gift-Customize customers (especially for government, corporate & schools and other agents)
5. OEM & ODM & OBM customers
6. Retail shops & Mobile phone repair shops
Many customers have cooperated with TVCMALL for over ten years since its establishment in 2008, and they have grown and developed rapidly with TVCMALL. They expressed their high recognition and gratitude to TVCMALL for providing one-stop wholesale, sourcing, customized services, and other supply chain services.
Why they choose TVCMALL as an indispensable and importantlong-term partner? Because TVCMALL provides complete product catalog, with more than 600,000 SKU online, and every week 6,000 new products updated. Its wholesale process, marketing support, and customer service are efficient.TVCMALL has good intention of growing together with their customers.
TVCMALL's comprehensive procurement cost is relatively low, the service consistency and stability are very strong. That's why many customers prefer one-stop service providers like TVCMALL.
During the MWC, TVCMALL hasestablished a bridge of contact with some excellent product suppliers and e-commerce service providers (of mobile, 3C electronic devicesand accessories).
In the foreseeable future, with continuously TVCMALL brand and platform upgrading, TVCMALL will strengthen its mission, "To help entrepreneurs actualize their dreams of launching and sustaining a successful retail business", and will stick to its business operation philosophy "Together we thrive". In terms of specific strategies, TVCMALL will adhere to the following 4 directions:
1. Platform Branding — Operate the TVCMALL platform as a future century-old brand
2. Productization of the services — all the services of TVCMALL with the idea of Productization.
3. Product Deep ploughing — Thrive to be the best. 
4. Localization of TVCMALL service  — Go global and localization: Initiate local marketing and service team, in-depth understanding & efficient service.
TVCMALL will see you again in Barcelona 2024!