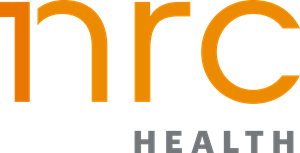 UCHealth Partners with NRC Health to Improve Healthcare
LINCOLN, Neb., May 12, 2023 (GLOBE NEWSWIRE) — NRC Health has been selected by UCHealth to be its partner in building Human Understanding through personalized healthcare solutions and data-driven insights across its network. UCHealth is a nationally recognized, nonprofit network of 12 acute care hospitals and more than 150 clinics throughout Colorado, southern Wyoming, and western Nebraska.
UCHealth selected NRC Health as its patient experience partner after an exhaustive review seeking a platform that excels in delivering innovative and leading-edge solutions, programs, and metrics to elevate patient care and improve healthcare outcomes. To address the complexity associated with providing exceptional care, NRC Health's end-to-end Human Understanding program captures what matters most to each individual patient, improving the continuum of care.
"UCHealth is constantly focused on providing excellent care and the very best experience for our patients. Keys to our continual improvement is feedback from patients and the ability to act on their insights," said Manny Rodriguez, chief marketing, experience and customer officer for UCHealth. "NRC Health will deliver data, tailored insights and tools to our teams to help elevate patient care and improve outcomes."
NRC Health provides patient-level insights that can be incorporated into the Electronic Health Record (EHR). Their solutions enable a much more holistic, personal, and accurate care regimen providing caregivers with insight into every patient humanizes care on a much more profound level. It also gives a voice to patients, so they feel seen, heard, and understood.
The announcement comes on the heels of NRC Health receiving the 2023 Best in KLAS Award for Patient Experience Improvement. The recognition affirms NRC Health's success in helping health systems transform the healthcare industry with a human-first approach.
"This is an exciting time for NRC Health and our partners as we continue to roll out highly innovative solutions to support care teams in understanding the unique needs and expectations of the patients they serve," said Helen Hrdy, chief growth officer at NRC Health.
About NRC Health
For more than 40 years, NRC Health (NASDAQ: NRC) has led the charge to humanize healthcare and support organizations in their understanding of each unique individual. NRC Health's commitment to Human Understanding® helps leading healthcare systems get to know each person they serve not as point-in-time insights, but as an ongoing relationship. Guided by its uniquely empathic heritage, NRC Health's patient-focused approach, unmatched market research, and emphasis on consumer preferences are transforming the healthcare experience, creating strong outcomes for patients and entire healthcare systems. NRC Health is ranked #1 for Patient Experience Improvement in the 2023 Best in KLAS report.
For more information, email info@nrchealth.com, or visit www.nrchealth.com.
For PR inquiries, please contact Stephanie@tippingpointcomm.com