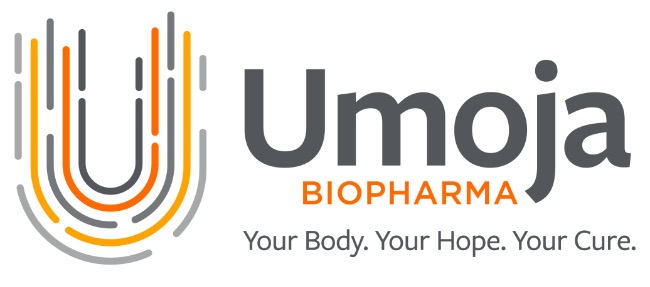 Umoja Biopharma to Present at the 2023 BIO International
SEATTLE, May 31, 2023 (GLOBE NEWSWIRE) — Umoja Biopharma, Inc., a transformative immuno-oncology company creating off-the-shelf treatments for solid and hematological cancers, today announced that the Company will present on its mission, pipeline, technological platforms, and partnering approach at the 2023 BIO International Convention taking place June 5-8, 2023 in Boston, MA.
Presentation Details:
Presentation Date/Time: Wednesday, June 7, 2023 at 4:30 PM ET
Presentation Location: Boston Convention & Exhibition Center, 415 Summer St., Room 103
Presenting Speaker: David Fontana, PhD, Chief Operating Officer/Chief Business Officer
About Umoja Biopharma
Umoja Biopharma, Inc. is an early clinical-stage company advancing an entirely new approach to immunotherapy. The Company is a transformative multi-platform immuno-oncology company founded with the goal of creating curative treatments for solid and hematological malignancies. Founded based on pioneering work performed at Seattle Children's Research Institute and Purdue University, Umoja's novel approach is powered by integrated cellular immunotherapy technologies including the VivoVec™ off-the-shelf in vivo delivery platform, the RACR™/CAR in vivo cell expansion/control platform, and the TumorTag™ targeting platform. Designed from the ground up to work together, these platforms are being developed to create and harness a powerful immune response in the body to directly, safely, and controllably attack cancer. Umoja believes that its approach can provide broader access to the most advanced immunotherapies and enable more patients to live better, fuller lives. To learn more, visit http://umoja-biopharma.com/.
Umoja Media Contact:
Karissa Cross, Ph.D.
LifeSci Communications
kcross@lifescicomms.com