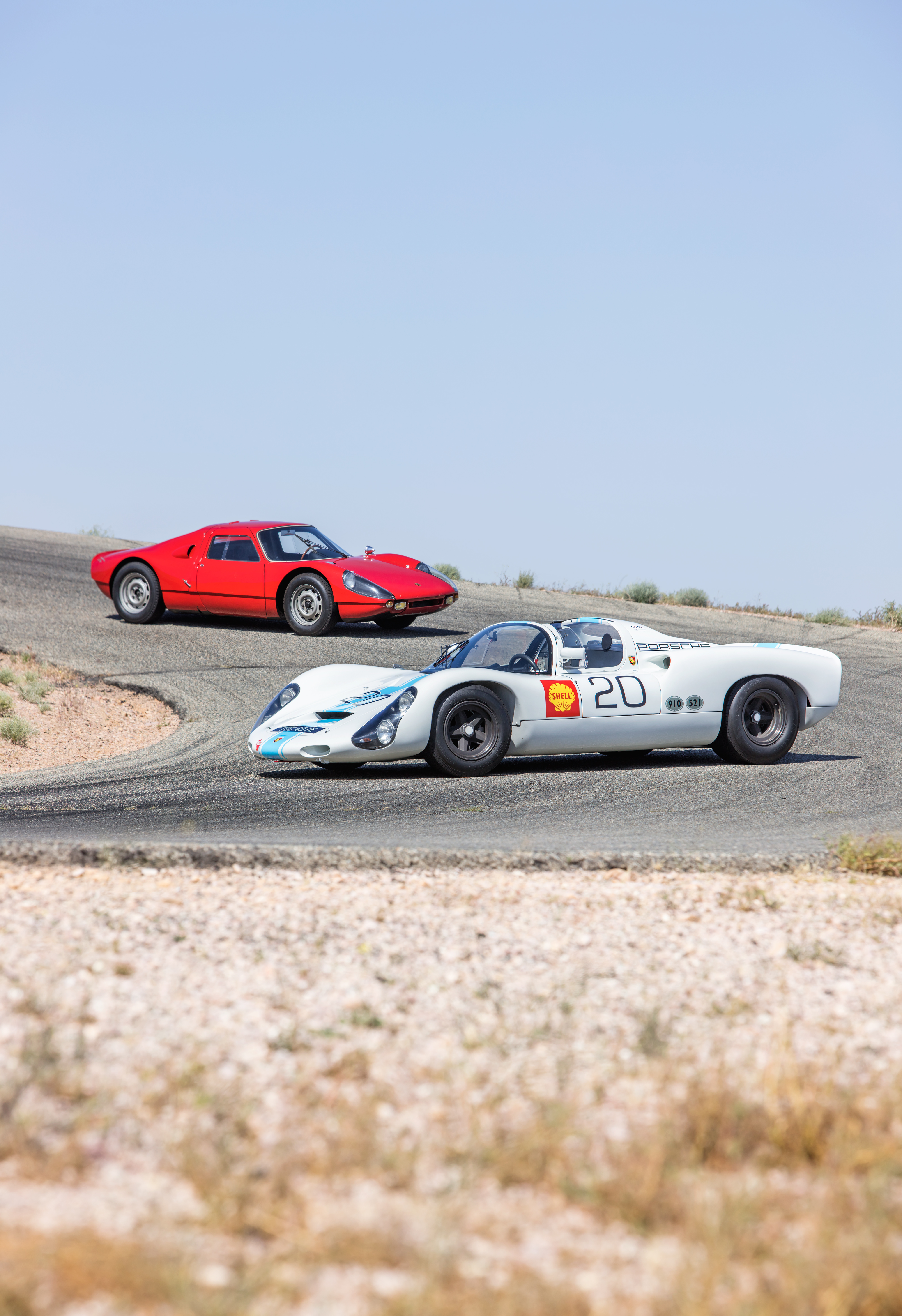 Unique And Highly Collectible Final Additions Round Out the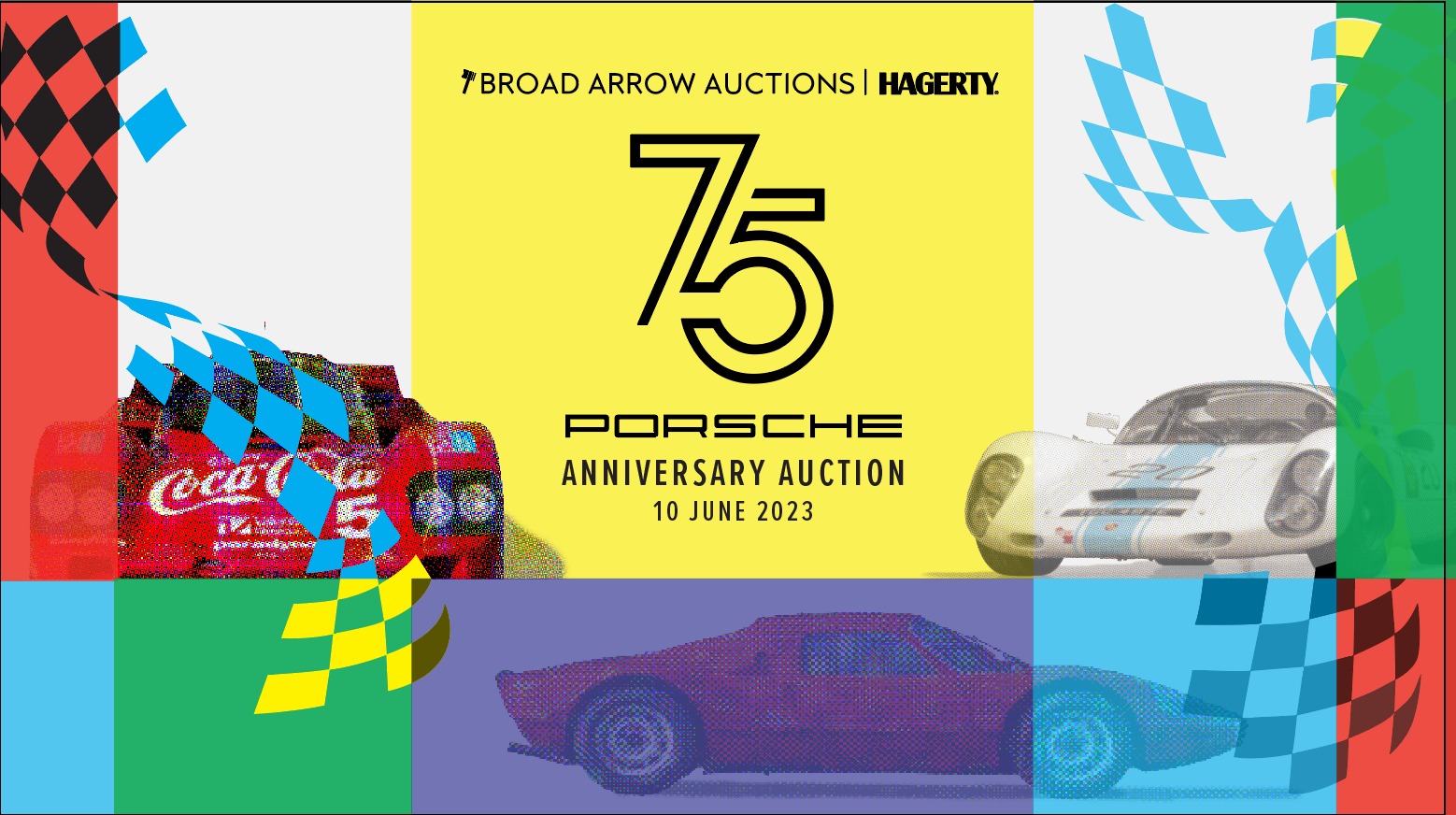 Grosse Pointe, MI, May 18, 2023 (GLOBE NEWSWIRE) — Broad Arrow Auctions is excited to announce the final consignments for the upcoming 75th Anniversary Porsche Auction this 10 June in Atlanta, Georgia. The auction for the company covers the full spectrum of Porsche production. The Broad Arrow auction will be held on Saturday, 10 June at 11:00 am EDT, with a public preview opening Friday, 9 June at 9:00 am until 6:00 pm EDT
Alexander Weaver, Senior Car Specialist and Vice President of Private Sales relates, "We are thrilled with the exceptional group of Porsche motor cars assembled for this historic auction. Our car specialists have been interacting with clients all over the world in anticipation of Porsche's 75th anniversary and our consignments reflect some truly rare and unique finds that are fitting inclusions within the sale. We are equally excited to welcome first-time bidders and longtime collectors to join us in Atlanta at the Porsche Experience Center on 8-10 June for an exhilarating weekend of music, spirited track days, and of course all things Porsche." 
The roster includes a highly collectible 1999 Porsche 911 Classic Club Coupe "Sonderwunsch" Factory One-Off with a value reference of $292,865 and Offered Without Reserve. Designed by Style Porsche Director of Special Projects, Grant Larson in conjunction with the Porsche Club of America (PCA) and equipped with a handmade ducktail spoiler evoking the iconic 1973 911 Carrera RS 2.7 and a double-bubble roof that pays homage to the 997 Sport Classic.
Another amazing highlight is the 2004 Porsche Carrera GT with an estimate of $1,500,000 – $1,800,000. Uniquely refinished by Porsche North Houston, a Porsche Classic Partner dealership in color to sample 'Speedster Blue', unique to the 356 'Pre-A' Speedster with documented service history and a clean Carfax.
Following the 2004 example, we have the 2005 Porsche Carrera GT with an estimate of $1,000,000 – $1,300,000. This exceptional vehicle is one of only 477 US-market Carrera GTs delivered in 2005, offered with a matching Dark Grey five-piece Carrera GT luggage set, and has a clean CARFAX report documenting two owners and consistent service visits from new.
One of the unequivocal highlights of the auction is the 1967 Porsche 910 with an estimate of $2,800,000 – $3,400,000. One of 27 Porsche 910 models produced for the 1967 racing season, this example achieved a First in Class at the 1969 Spa 1000 Kms and a 12th OA at the 1969 Nürburgring 1000 Kms to name a few, exceptionally well presented today having benefitted from a complete restoration by Paddy O'Grady.
Another show-stopping highlight is the 1984 Porsche 962 with an estimate of $1,000,000 – $1,300,000. This is the second customer 962 delivered by the Porsche Motorsports complex at Zuffenhausen, finished in iconic Coca-Cola livery and appeared in a Miami Vice episode filmed during the 1985 Miami Grand Prix. It also received a fourth-place overall finish at the 1985 Daytona 24 Hours with pole position and track record at the 1985 Sebring 12 Hours.
Porsche's final road/race car, the 1964 Porsche 904 Carrera GTS with an estimate of $2,400,000 – $2,800,000, has a long-term, 53-year single, southern California ownership. It is a  rare matching-numbers example, fitted with Type 587/3 180 PS 'Sport' Fuhrmann four-cam engine, Sebring race exhaust system, and had recent restoration work by Emory Motorsports.
Other honorable mentions include:
A single-owner 2011 Porsche 911 GT3 RS 4.0 (Estimate: $650,000 – $750,000)Rarely seen 1991 Porsche 911 Carrera 4 Lightweight (Estimate: $850,000 – $1,050,000)One-of-a-kind Moonstone paint 1979 Porsche 911 Turbo (Estimate: $300,000 – $375,000)Lavender Blue 1993 Porsche 911 Turbo 3.6 (Estimate: $375,000 – $425,000)
Also consigned to the Porsche 75th anniversary auction is nearly 50 lots of memorabilia, all offered without reserve, with items spanning from the mid-1950s to the present day. Over 100 colorful and historic Porsche factory racing and advertising posters in exceptional condition are available for bidding, including the very famous "McQueen Drives Porsche" poster. Additional consignments include factory accessory items and literature from the 356 era, period 917 advertising articles, 1970s Porsche Design timepieces, rarely seen internal factory gifts, and even a skibob! Furthermore, there are several late model Carrera GT items that are often missing from the super sportscar including luggage, tools, rare VIP delivery pieces, and accessories. 
Finally, the sale includes period racing items such as Heuer stopwatches used at Le Mans in 1957, a Porsche Design Compass Watch gifted to Le Mans legend Dick Barbour for winning the coveted Porsche Cup in 1980, and Bob Wollek's driving suit from Dick Barbour's ALMS Championship season in 2000.
The Broad Arrow Auction will take place on Saturday, 10 June, at the Porsche Experience Center in Atlanta, Georgia at the Porsche 75th anniversary event. The auction will feature 65 of the most desired classic and collectible Porsche motor cars in today's market and 50 lots of memorabilia. Further details on all consignments can be found at 
About Broad Arrow Group, a Hagerty Company – Broad Arrow Group, a Hagerty (NYSE: HGTY) company, is an advisor, market maker, and financier for car collectors with a commitment to integrity, trust, and innovation. Broad Arrow Group operates Broad Arrow Auctions, Broad Arrow Capital, and Collectors Garage and is headquartered in Grosse Pointe, Michigan. Learn more at broadarrowgroup.com.
About Hagerty, Inc. (NYSE: HGTY) – Hagerty is an automotive lifestyle brand committed to saving driving and fueling car culture for future generations. The company is a leading provider of specialty vehicle insurance, expert car valuation data and insights, live and digital car auction services, immersive events and automotive entertainment custom made for the 67 million Americans who self-describe as car enthusiasts. Hagerty also operates in Canada and the UK and is home to Hagerty Drivers Club, a community of 750,000 who can't get enough of cars. As a purpose-driven organization, Hagerty Impact aims to be a catalyst for positive change across the issues that matter most to our teams, our members, the broader automotive community, our shareholders and the planet at large. For more information, please visit https://www.hagerty.com/, or connect with us on Facebook, Instagram and Twitter. Press materials can be found at newsroom.hagerty.com.
Forward-Looking Statements  – This press release contains forward-looking statements within the meaning of the Private Securities Litigation Reform Act of 1995. These statements reflect our current intentions, expectations, or beliefs regarding the business. Because forward-looking statements relate to the future, they are subject to inherent risks and uncertainties that are difficult to predict and may be outside of our control. Some of the factors that may cause our actual results to differ materially from those contemplated by our forward-looking statements include: (i) our ability to recognize the anticipated benefits of the subject of this press release; (ii) our ability to compete effectively within our industry and attract and retain members; and (iii) the other risks and uncertainties listed in our Form 10-K filed with the U.S. Securities and Exchange Commission ("SEC") on March 14, 2023. This press release should be read in conjunction with the information included in our other press releases, reports and other filings with the SEC. Understanding the information contained in those filings is important in order to fully understand our reported financial results and our business outlook for future periods. We do not undertake any obligation to publicly update or review any forward-looking statement, whether as a result of new information, future developments, or otherwise, except as required by law.  
The 1967 Porsche 910 and the 1964 Porsche 904 Carrera GTS