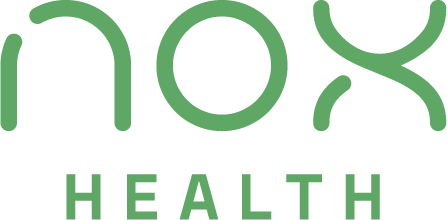 UPDATE–Nox Medical Secures New Patent for Calculating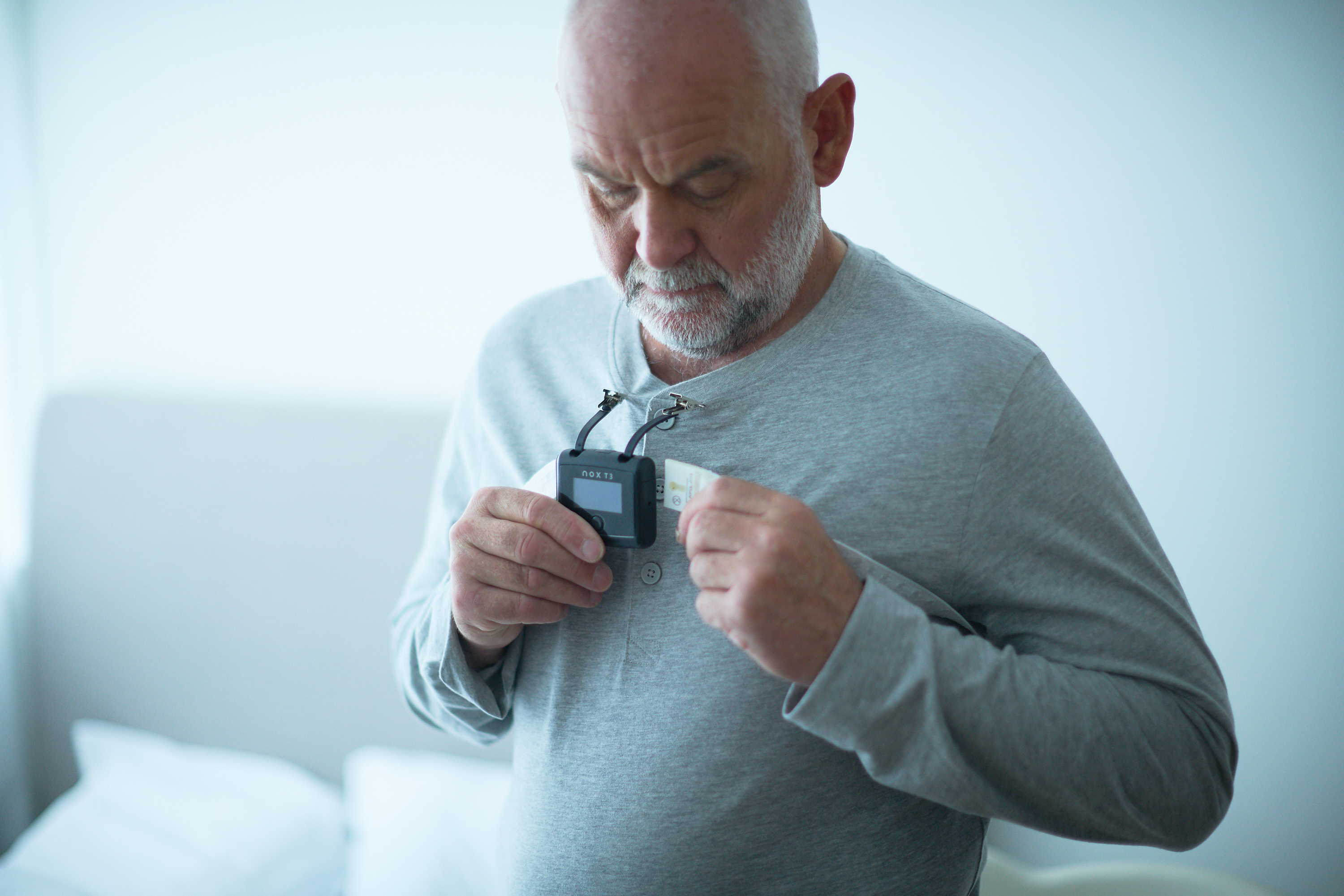 ALPHARETTA, Ga., April 05, 2023 (GLOBE NEWSWIRE) — Nox Medical has secured a new patent to measure breathing movements for determining endophenotypes of sleep-disordered breathing using Nox RIP technology.
The Patent No. US 11,602,282 B2 describes how the signals measured from Nox respiratory effort bands (RIP) can be used to derive information on internal respiratory effort mechanisms. This information allows medical providers and sleep scientists to understand what is happening within the body during sleep studies without using invasive measures.
"A major limitation of current diagnostic techniques is that they do not provide information regarding the underlying cause or impact of sleep apnea in different individuals," says Eysteinn Finnsson, research engineer at Nox Medical and co-author of the patent. "Endotyping could further help to guide combination therapy by identifying which traits to target with drugs or devices."
When a person undergoes a sleep study with Nox Medical's diagnostic equipment, whether at home or in the lab, the person's breathing throughout the night is recorded with the patented Nox RIP belts.
The Nox RIP belts are specially engineered to measure, in detail, the movements of the chest and abdomen in high resolution. This results in signals that include a representation of the volume changes within the chest and abdomen at any moment in time. This characteristic of the Nox RIP technology allows more information to be extracted from the signals than only the conventional respiratory effort indicators used in standard sleep studies.
The new patent is part of a series of patent filings to protect Nox Medical's intellectual property related to information derived from the Nox RIP technology. The patent, titled "System and method for non-invasively determining an internal component of respiratory effort," was officially approved on March 14th, 2023.
"The patent describes how the derived information can be used to determine parameters that are commonly used in research studies for determining endophenotypes of sleep apnea and will eventually support improved therapy selection and personalized treatment options," says Sveinbjörn Höskuldsson, chief technology officer at Nox Medical, a global leader in sleep diagnostics. 
"We have also observed that high-quality RIP signals are among the most reliable surrogate signals available to analyze sleep and sleep disorders and unlike PAT technology and other pulse based surrogate sleep signals, they have shown to be resilient to patient variances and conditions, such as effects of cardiac disorders."
"Getting the novelty of this method recognized by the US Patent Office is a great acknowledgment of the research activities on the hidden information of the Nox RIP technology that we have been investing in over the better half of a decade now and provides us with the protection of IP of the fundamental technology that we will be building into our future sleep diagnostic products," says Ingvar Hjalmarsson, chief strategy officer and EVP of strategic business at Nox Medical.
Contact Information:
Suzanne Rutledge
suzanne@seesparkgo.com 
770-289-8366
A photo accompanying this announcement is available at https://www.globenewswire.com/NewsRoom/AttachmentNg/93868b73-65d2-49e7-9f67-085418f5ed16