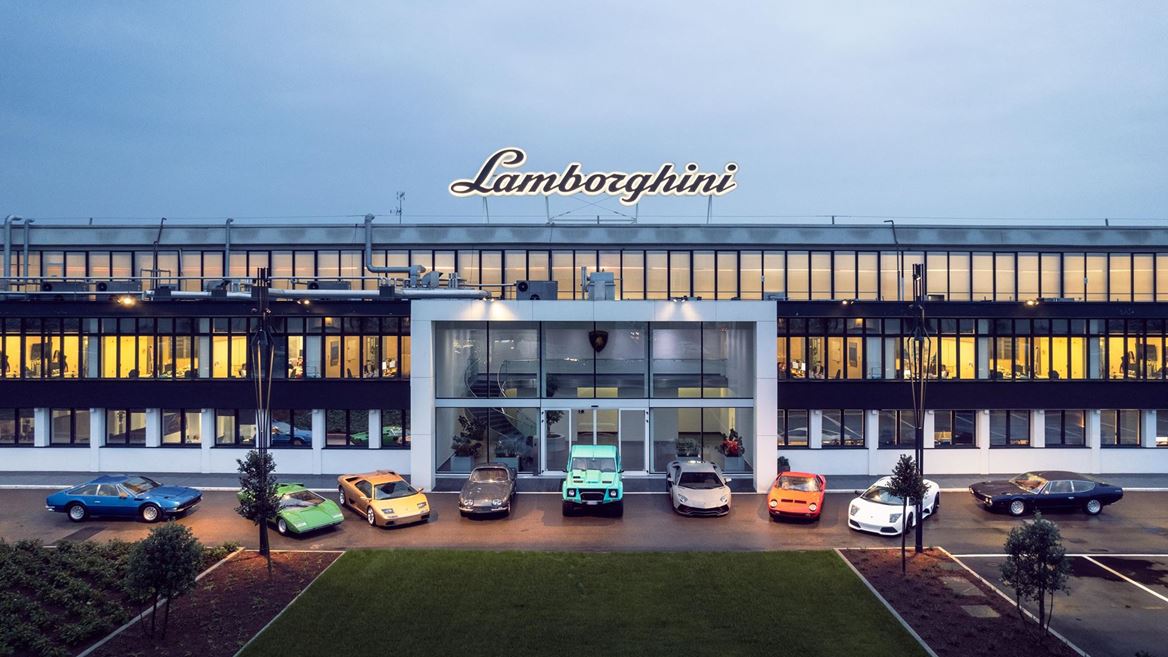 Record deliveries, revenue and operating income compared to the same period of previous year
Sant'Agata Bolognese, May 08, 2023 – Automobili Lamborghini's growth continues, registering record results again in the first quarter of 2023, up across the board compared to 2022. In a particularly intense year for the Sant'Agata Bolognese company, with its 60th anniversary celebrations and the launch of its first hybrid, the new Lamborghini Revuelto, these figures confirm the strength of the company's strategy and its implementation.
Stephan Winkelmann, the Chairman and CEO of Automobili Lamborghini, commented: "2023 will go down in Lamborghini as a landmark period in our history, and starting off our anniversary year with these figures can only make us proud. These results will allow us to tackle the upcoming challenges with increased enthusiasm. These include the start of the second stage of the "Direzione Cor Tauri" program, the most important investment plan in the company's history, which will help Lamborghini to grow and develop even further."
The first quarter of 2023 closed with the best performance ever in terms of revenue and profitability. Turnover reached €728 million, up 22.8% compared with the same period of 2022. Operating income also showed a record result, going from €178 to 260 million in the first three months of the year and a corresponding profitability of 35.7%. Very strong numbers that add up to an order bank that, almost entirely, covers the production of 2024.
Paolo Poma, Managing Director and CFO of Automobili Lamborghini, added: "The first quarter of 2023 closed with record results. The figures are a confirmation of the path taken in recent years, which has led Lamborghini to become a benchmark in the luxury market. The strength of our order portfolio, together with excellent market feedback following the presentation of the Revuelto, provide a solid foundation on which we continue to build our growth."
Among the positive figures are of course also those related to car deliveries. In the first three months of 2023, Lamborghini delivered 2,623 cars – best result ever –, 84 more than the 2,539 of last year's first quarter. The Urus continues to be the most sold model with 1,599 units, followed by the Huracán, sold out till the end of production and Aventador, that Lamborghini has finished to produce in 2022. Numbers that add up to those of the new Revuelto plug-in hybrid for which there is an order list that confirms the success of the car following its unveiling in March.
The strong start in 2023 coincides with momentous opportunities for the company. The 60th anniversary year has so far included the presentation of the Lamborghini Revuelto, the first plug-in hybrid in the history of the Sant'Agata Bolognese company, representing the first step toward hybridization of the entire range of models, which will be completed by the end of 2024.