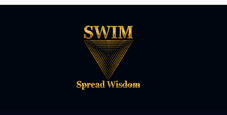 Use Proof Of Wisdom Technology
Singapore, May 05, 2023 (GLOBE NEWSWIRE) — What is SPREAD WISDOM and what are the roles of the SWIM tokens?
The SWIM (Spread Wisdom) project is a decentralized platform that aims to spread knowledge and create a better, healthier world by empowering toddlers and promoting renewable energy sources and natural habitat protection. The platform will utilize proof of wisdom and proof of contributions to ensure transparency and integrity. The ecosystem will leverage the latest technology and draw on the wisdom of ancient cultures to create powerful and effective means of spreading knowledge and understanding globally. The platform will provide various tools, such as NFT games for toddlers, apps for sustainable farming, and immersive VR experiences, to engage individuals and communities in the quest for wisdom and a more sustainable future.
WiseMe, the first-ever toddler's wisdom NFT game, is revolutionizing the way that young children learn and interact with the world.  By utilizing blockchain technology and NFTs, WiseMeis able to convert every child's screen time into a fun and educational experience that promotes environmental and social responsibility.
The SWIM token serves as a key component of the SWIM ecosystem, providing users with access to valuable benefits and facilitating transactions within the platform.
SWIM Tokens Overview
Token Symbel: SWIM
Total Supply: 2,700,000,000
Total Circulation: 418,987,599
Coinstore.com Listing 
Trading Pair: SWIM/USDT
Trade Time: TBA
Withdrawal Time: TBA
What are the utilities of the SWIM tokens?
Access to the WiseMe game: SWIM tokens are used to access the WiseMe game, allowing users to earn ZooNFT rewards for completing tasks related to environmental and social responsibility.
Transactional power: The SWIM token can be used as a transactional tool within the SWIM ecosystem. It can be exchanged for other cryptocurrencies or used to purchase products and services on the SWIM platform.
Rewards: SWIM tokens can be earned as rewards for completing tasks and participating in the SWIM community. These tokens can be redeemed for other benefits within the ecosystem.
Governance: SWIM token holders have the ability to participate in the governance of the SWIM ecosystem, including voting on proposals and decision-making processes.
SWIM Tokens Allocation
SPREAD WISDOM Official Media
Note: The all above information comes from the SPREAD WISDOM's whitepaper.
About Coinstore.com 
Accessibility. Security. Equity.
As a leading global platform for cryptocurrency and blockchain technology, Coinstore.com seeks to build an ecosystem that grants everyone access to digital assets and blockchain technology. With over 2.5 million users worldwide, Coinstore.com aims to become the preferred cryptocurrency trading platform and digital service provider worldwide.
Coinstore.com Social Media
Twitter | Discord | Facebook | Instagram | Youtube | TikTok
Telegram Discussion | Telegram Announcement