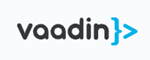 Vaadin State of Java in the Enterprise Survey Finds Java is
TURKU, Finland, Feb. 15, 2023 (GLOBE NEWSWIRE) — Vaadin, a provider of Java web application platforms, today announced the first annual report State of Java in the Enterprise. This survey of 879 enterprise developers and architects is unique in its focus on how enterprises build, deploy, and modernize Java applications in 2023. It also reveals trends and future plans for use of Java in enterprise applications.
The Vaadin 2023 State of Java in the Enterprise report is available here: vaadin.com/java-survey-2023.
"Java is the foundational technology behind a vast set of enterprise applications. This first State of Java in the Enterprise report highlights that Java will remain a primary technology for both internal and customer-facing applications for the enterprise," said Kim Weins, vice president of product and marketing at Vaadin. "In addition, Java is undergoing a cloud-native resurgence as organizations accelerate investment in modernizing Java applications for deployment in public clouds and container platforms."
A few highlights from the Vaadin 2023 State of Java in the Enterprise:
Java is widely used across all types of enterprise applications: Java is used heavily for both internal (64 percent) and customer-facing (62 percent) applications, which include both SaaS and internet-based services.
Modernization of Java applications is a key focus: Almost half of Java applications still need modernization. As a result, 63 percent of respondents plan to increase their investments in modernizing existing Java applications, and 63 percent also plan to move more Java applications to the cloud over the coming 24 months
The need for modernization is higher in Europe than in the US: Respondents said only 41 percent of Java applications in the Americas need modernization compared to 48 percent in Europe and 50 percent in the rest of the world.
Maintainability is the top-ranked motivation for modernizing apps: When asked to cite the most significant catalysts for modernizing applications, 32 percent name maintainability as the #1 reason (and 73 percent rank it in the top 3). Security and maintenance costs are also significant drivers.
Java applications are increasingly going cloud-native: Although most Java applications are still deployed on-premise, more than one-third are already deployed in the public cloud (36 percent). In addition, more than half of respondents are already deploying some of their Java applications into Kubernetes or serverless environments.
AWS beats Azure and Google Cloud for Java apps: 35 percent of respondents said they have Java applications deployed in AWS, compared to 22 percent in Azure and 11 percent in Google Cloud.
UX, upgrading the tech stack, and security are the top 3 challenges in developing Java applications: The top 3 challenges in developing Java applications are building an intuitive and simple UX (81%), upgrading the tech stack (81%), and ensuring app security (78%).
Enterprise shift to Java 17 is well underway: Java 17, the latest long-term support (LTS) release launched in September 2021, is seeing significant adoption, with nearly three-quarters of respondents using or planning to use it over the next year. Twenty-six percent are already on Java 17 or newer, 21 percent are currently upgrading, and another 26 percent plan to update in the next 12 months.
Tech stacks are shifting for Java applications: Spring remains popular with 79 percent already using Spring Boot and a net 50 percent planning to increase their use of Spring Boot in the next two years.
Tech stacks are shifting for Java applications: The net changes in the planned use of technologies (the percentage of respondents planning to increase use minus the percentage planning to decrease use) show a clear shift away from older Java technologies, including Swing, JSF, and JavaFX. Spring Boot is a clear winner with a net 50 percent of respondents planning to increase usage. Respondents also plan to increase the use of Java frameworks such as Vaadin Flow, Spring Framework, Quarkus, Hilla, and React.
Survey Methodology
Vaadin conducted the State of Java in the Enterprise in November and December 2022. The 879 respondents include lead/senior developers, technical management, and architects. Their answers provide a comprehensive perspective on the state of Java in the enterprise today.
About Vaadin
Vaadin, a provider of modern web frameworks for Java empowers developers around the globe to create intuitive web applications that their users will love. Vaadin makes it faster and easier to develop and modernize enterprise applications based on Java. Customers report an average of 44% savings in the time to develop a web UI with Vaadin compared with other approaches. Vaadin is the company behind the open-source Vaadin Flow framework for full-stack Java applications and the Hilla framework for hybrid TypeScript/Java applications. Trusted by 40% of Fortune 500 companies and 100.000+ developers worldwide, Vaadin has been helping organizations accelerate the development of web front ends for enterprise Java applications for over 20 years.