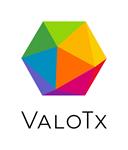 Valo Therapeutics Announces Two European Patents Granted
HELSINKI, Finland, Feb. 16, 2023 (GLOBE NEWSWIRE) — Valo Therapeutics Oy (ValoTx), the developer of novel, adaptable immunotherapies for cancer and infectious diseases, announces it has been granted European patents EP3768305 and EP3768830, issued by the European Patent Office (EPO) on 7 February 2023. The patents cover the pharmaceutical composition and method of use for the treatment of cancer for ValoTx's lead product PeptiCRAd-1 (Peptide-coated Conditionally Replicating Adenovirus-1). These two patents cover its lead virus VALO-D102 and the peptides coating the virus, MAGE-A3 and NY-ESO-1.
PeptiCRAd-1 is a first-in-class cancer immunotherapy drug candidate that is designed to stimulate systemic tumor-directed cytotoxic T-cell responses in cancer patients. Combined with its local immune modulation effect at the tumor site, it has the potential to deliver synergistic clinical outcomes in combination with immune checkpoint inhibitors. A Phase 1 trial is now open for enrollment for PeptiCRAd-1 in combination with pembrolizumab in melanoma, triple-negative breast cancer and non-small cell lung cancer.
Dr. Sari Pesonen, CSO at ValoTx, commented, "Securing these important patents underscores our innovative oncolytic adenovirus approach, which enhances tumor-specific T-cell responses in cancer patients using an oncolytic virus combined with target peptides. These granted patents will allow us to further capitalize upon our powerful platform that uses VALO-D102 virus as a backbone for novel PeptiCRAds using alternative peptides."
EP3768305 – Modified Oncolytic Adenoviruses: https://register.epo.org/application?number=EP19712178
EP3768830 – Cancer Therapy: https://register.epo.org/application?number=EP19712179
About ValoTx
Valo Therapeutics Oy (Helsinki) is an immunotherapy company that is developing antigen-coated oncolytic viruses and vaccine vectors as therapeutic vaccines against cancer and infectious disease. The ValoTx lead platform, PeptiCRAd (Peptide-coated Conditionally Replicating Adenovirus), was developed out of the laboratory of Professor Vincenzo Cerullo at the University of Helsinki. It turns oncolytic adenoviruses into powerful activators of systemic anti-tumor cytotoxic T-cell immunity without the need to generate and manufacture multiple genetically modified viruses. PeptiCRAd-1 is the company's lead product made up of its virus VALO-D102 coated with MAGE-A3 and NY-ESO-1 peptides.
The company is also developing PeptiCHIP, PeptiENV and PeptiVAX, among other neoantigen strategies. Novel microchip based PeptiCHIP technology rapidly identifies a tumor's 'fingerprints' to drive development of novel personalized immunotherapies. PeptiENV is expected to improve the therapeutic response to oncolytic enveloped viruses in the treatment of multiple forms of cancer, while PeptiVAX is a program to develop a novel, adaptable anti-infectives vaccination platform.
Watch our film explaining the PeptiCRAd technology. For more information see our website and follow us on LinkedIn.
Contacts
Valo Therapeutics Oy
Matthew Vaughan
Email: info@valotx.com
Scius Communications (for ValoTx)
Katja Stout
+44 778 943 5990
Email: katja@sciuscommunications.com
Daniel Gooch
+44 774 787 5479
Email: daniel@sciuscommunications.com