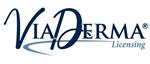 ViaDerma Provides an Update on Current & Future Business
LOS ANGELES, March 02, 2023 (GLOBE NEWSWIRE) — ViaDerma, Inc. (OTC Pink: VDRM) is pleased to provide an update on current business activities.
ViaDerma has expanded its licensing agreement with a large wound care network. The licensee recently increased the number of states in which they operate to eleven. Per the agreement, ViaDerma receives $5,000 per month for each state in which the licensee is doing business. The addition of the new states increases ViaDerma's current royalties to $55,000 per month from this agreement. The wound care network has indicated their intent to add new states at a more rapid pace and believes they can be nationwide within the next twelve months.
The Company has recently launched a new corporate website which is now ViaDerma.com. Redesigning the website was an important step in the company's ongoing efforts to develop and grow the brand by increasing name recognition, customer engagement, and new business worldwide.
ViaDerma is currently in the process of seeking approval for insurance coverage benefits for Vitastem and Vitastem Ultra. Many insurance companies including Medicare and Medicaid offer over-the-counter benefits (OTC) for non-prescription or OTC products such as the products offered by ViaDerma.
President & CEO, Dr. Chris Otiko said, "We are off to a great start in this new year after enduring some delays because of pandemic related supply chain issues and our strict internal quality control measures. We are happy to be back on track and very excited for what the future holds."
"Our current marketing efforts are geared towards targeting institutions, hospitals, and doctor's offices domestically and internationally for product sales, along with licensing the use of Vitastem and Vitastem Ultra. So far, we have received overwhelmingly positive feedback from those who have tested our products and expect this to result in larger volume sales in 2023."
About ViaDerma, Inc.
ViaDerma, Inc. (OTC: VDRM) is a publicly traded specialty pharmaceutical company committed to bringing new products to market and licensing its innovative technology to current leaders in the pharmaceutical industry in a wide variety of therapeutic areas. For more information, visit: https://viaderma.com
Any forecast of future performance is a "forward looking statement" under securities laws. Such statements are included to allow potential investors the opportunity to understand management's beliefs and opinions with respect to the future so that they may use such beliefs and opinions as one factor among many in evaluating an investment.
Contact information:
Investor Relations
Email:  info@viadermalicensing.com
Phone: 310-734-6111
Follow ViaDerma on Twitter: https://twitter.com/viaderma
Follow ViaDerma on Facebook: https://www.facebook.com/ViaDermaLicensing/