Vice Chairman of Vietnam Blockchain Association, Huy
HANOI, Vietnam, Feb. 16, 2023 (GLOBE NEWSWIRE) — At the 1st extraordinary meeting on February 14, 2023, the membership dismissal has been approved for the following members: Vice Chairman Huy Nguyen, Standing Committee member Pham Minh Tri, and Executive Committee member Pham Toan Thang. Vice Chairman Huy Nguyen and Standing Committee member Pham Minh Tri have been removed from all relevant positions. The decisions were agreed upon by 100% of the members attending the extraordinary meeting.
According to the resolution from the Executive Committee, the three members have violated the Charter of the Association, acted and spread misinformation in a way that seriously harmed the reputation and honor of the Association, causing internal disunity.
Hoang Van Huay, VBA Chairman and former Deputy Minister of the Science and Technology Ministry shared: "We have witnessed the collapse of the blockchain application market in cryptocurrencies in countries such as the US and South Korea, from individuals who were once rising stars like Sam Bankman-Fried or Do Kwon to economic criminals who are in hiding. The problem is not in technology but behind the technology. Therefore, ethics should be taken more seriously than ever when dealing with technology solutions."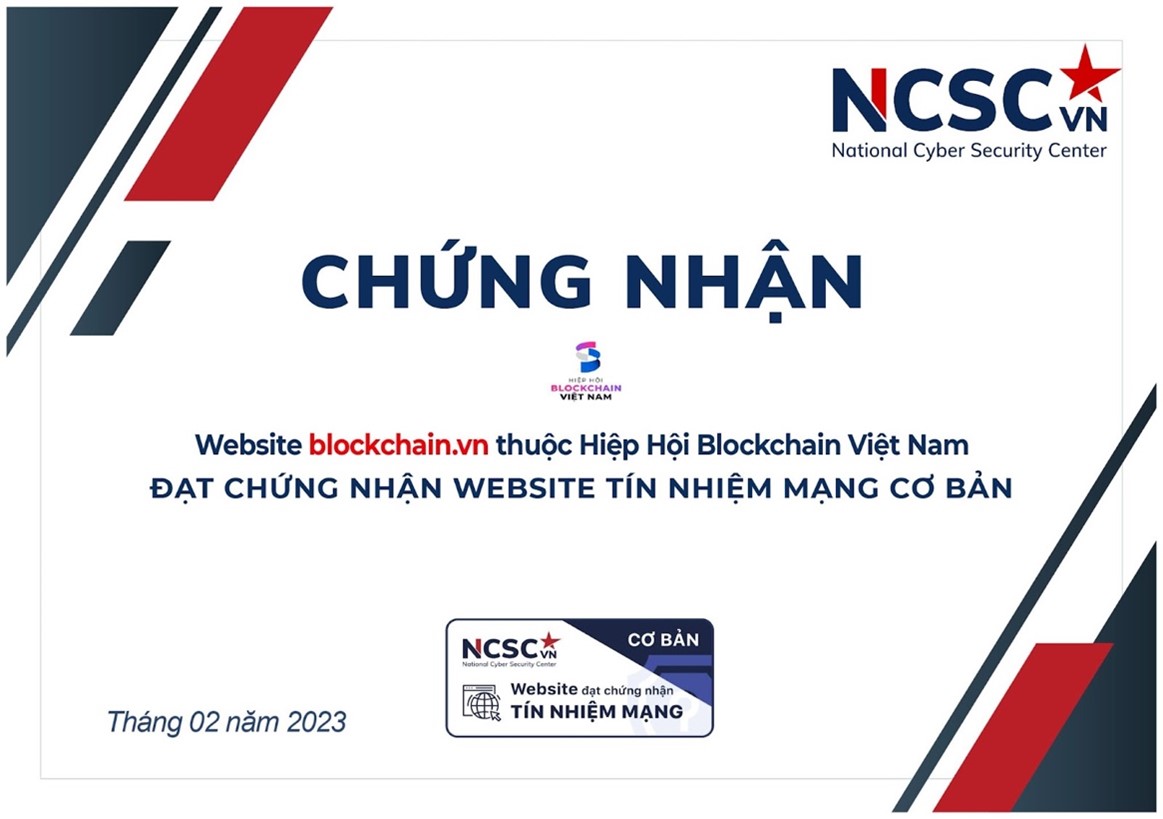 To create a transparent and quality environment for blockchain applications in Vietnam and become a solid and long-term bridge between Vietnamese blockchain talents and global organizations and communities, VBA focused on implementing a plan to monitor information system security, ensure overall information security and take steps to register for cyber trust certification, to create trust from participants and affirm the legitimacy of VBA in cyberspace.
"The inevitable personnel change is to increase community reputation, create legal value, comply and operate standards of Vietnam Blockchain Association. At the same time, we are always ready to connect and open to suggestions for development from domestic and international associations, businesses, and communities," Chairman Hoang Van Huay added.
Recently, at the Vietnam-Singapore Business Forum chaired by Prime Minister Pham Minh Chinh, the Vietnam Blockchain Association was one of the organizations representing Vietnam's innovative technology sector. The forum will discuss the investment environment, digital transformation and green energy in the context of the global economy, with 500 enterprises from Singapore and Vietnam attending on February 10.
On February 16, VBA representatives attended the exchange program to connect with leaders from 19 organizations and associations in the technology industry and other economic sectors, as well as many businesses in Hanoi.
In 2023, VBA aims to develop and gather experts in technology, legal and financial professionals who meet professional, ethical standards. The Association would continue to publish standards for the blockchain market, including fraud identification and information security standards, and promote the community to develop platform blockchain technology (Blockchain layer 1). These are parts of the six goals VBA has been gearing toward since its establishment.
https://www.globenewswire.com/NewsRoom/AttachmentNg/5ee45c6b-7fa6-42f0-b734-0534a04b2140