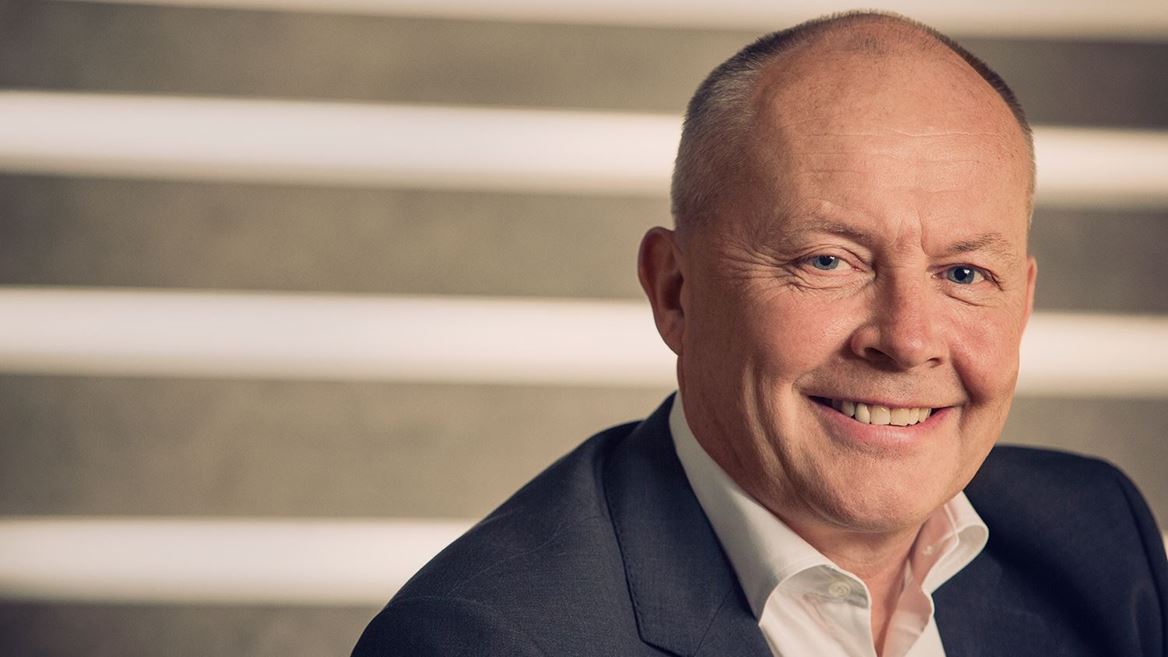 Volta Trucks welcomes Claes Nilsson to its Board of Directors
Volta Trucks, the leading and disruptive full-electric commercial vehicle manufacturer and services provider, has appointed Claes Nilsson to its Board of Directors.
Claes Nilsson joins the Volta Trucks Board following an extensive career in commercial vehicles with AB Volvo, where he held the position of President of Volvo Trucks and member of its Executive Board. Prior to this, he was responsible for Volvo Trucks regions in Europe, South America, Asia, and Africa, as well as previously being responsible for Strategy, Business Development and Product Planning, both regionally and globally. He's also held Board positions for Volvo Financial Services, Volvo Venture Capital, and several market companies across AB Volvo.
Claes brings a deep understanding and knowledge of the commercial vehicle industry to the Board of Directors, including retail, aftersales service, supply chain, financing, leasing, and rental as well as the body builder marketplace.
Announcing the appointment of Claes Nilsson, Douglas Snyder, President of Luxor Capital Group and Chairman of the Board of Directors of Volta Trucks, said: "The appointment of Claes Nilsson comes just two months after the appointment of Karl Viktor Schaller to the Volta Trucks Board. These new appointments further strengthen the deep experience within the Board, bringing key industry expertise and validation to the company as it focuses on its commercial operations, and converting the initial interest generated in the full-electric Volta Zero into confirmed and binding orders. These customer truck orders will be built early this year on our production line in Steyr, Austria."
Claes Nilsson added; "It is with great enthusiasm that I join the Board of Directors of Volta Trucks. I am very impressed with the vision and plans the company has to deliver electric commercial vehicles and thereby contribute to a more sustainable transport industry. The product is clearly a world-first concept, both in terms of an optimized electric truck and for the safety of drivers and other road users. The operational model and the speed that Volta Trucks has worked is also contributing to my excitement. Most importantly though, is the positive impression of the people I have been in contact with. With my experience from many years in the truck industry, I look forward to supporting the company in its future progress."
Editor's notes
About the Volta Zero
The Volta Zero is the world's first purpose-built full-electric 16-tonne vehicle designed for urban logistics, reducing the environmental impact of freight deliveries in city centres. Designed from the ground up with an operating pure-electric range of 150 – 200 kms (95 – 125 miles), the Volta Zero will eliminate an estimated 1.9M tonnes of CO2 by 2026.
Safety is also at the heart of Volta Trucks, with its ambition of producing the safest trucks for our cities. The Volta Zero was designed for electric from the outset, which facilitates a step-change in vehicle, driver and pedestrian safety. Thanks to the removal of the internal combustion engine, the operator of a Volta Zero sits in a central driving position, with a much lower seat height than a conventional truck. This combination, plus a glass house-style cab design, gives the driver a wide 220-degrees of visibility, minimising dangerous blind spots.
Volta Trucks will also introduce its innovative Truck as a Service proposition that will revolutionise the financing and servicing of commercial vehicle fleets. Truck as a Service offers fleet managers a frictionless and hassle-free way to electrify their fleet and helps them with every step by offering a single, affordable, monthly fee that provides access to a full-electric Volta Zero, and all its charging infrastructure, servicing, maintenance, insurance, and training requirements, maximising uptime and operational efficiency.
About Volta Trucks
Volta Trucks was founded in 2019 in Sweden by co-founders Carl-Magnus Norden and Kjell Waloen. The company, focused primarily on operations across all major cities in Europe and the UK, aims to accelerate the transition to fully electric trucks, reducing the effects of climate change and helping make our cities safer, healthier and more sustainable for everyone. Volta Trucks is partnering with a number of global leaders in the supply chain for the development and production of the Volta Zero, at pace and scale. In total, Volta Trucks has raised over €360 million funding to date.
The company's contract manufacturing facility is in Steyr, Austria, where it started building 'Production Verification' prototypes in Summer 2022, ahead of the start of production of customer specification vehicles in early 2023. The company is also establishing a network of 'Volta Trucks Hub' service and maintenance facilities in its launch markets, with the first two already announced in Bonneuil-sur-Marne, to the south of Paris, and in Tottenham, London.