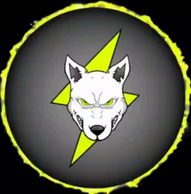 VoltiCard Adoption On the Rise with a New Token Listing
MANHATTAN, NY, May 09, 2023 (GLOBE NEWSWIRE) — Volt Inu, a decentralized finance (DeFi) platform, has recently integrated a new project, the WED token, to its VoltiCard. This marks the third token listing for the VoltiCard, offering users enhanced benefits and rewards.
According to Volt Inu's official Twitter account, the newly added token is expected to provide users with new in real life utilities as the holders will be able to spend this token on real world purchases.
In addition to the new token integration, VoltInu has also been promoting the benefits of its VoltiCard. The card is a DeFi-enabled Visa card that allows users to easily spend their crypto assets in real-time. Volt Inu has emphasized that the card offers several key advantages over traditional banking options.
Overall, Volt Inu's integration of the new token and promotion of the VoltiCard demonstrate the company's commitment to innovation in the DeFi space. With the continued growth of the crypto industry, projects like Volt Inu will likely continue to offer new and exciting products to meet the evolving needs of investors and users.
Telegram : https://t.me/VoltInu_Portal
Website: https://voltinu.in/