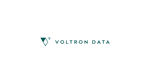 Voltron Data Named One of the Hottest Big Data Startups of
Voltron Data is Building a More Modular and Composable Data Analytics With Apache Arrow, an Open Source Computing Framework With More Than 67 Million Monthly Downloads Which Doubled in 2022, Ibis and Substrait
SAN FRANCISCO, Jan. 05, 2023 (GLOBE NEWSWIRE) — Voltron Data, the company accelerating standards in data analytics and the largest corporate contributor to Apache Arrow, today announced that it has been named one of the 10 hottest big data startups of 2022 by CRN: https://www.crn.com/news/applications-os/the-10-hottest-big-data-startups-of-2022/1
"Businesses and organizations continue to be overwhelmed with big data, struggling to effectively manage data that's growing in volume, expanding in variety and accelerating in speed—never mind efforts to organize and analyze all of it to gain valuable insight that can lead to competitive advantages," said Rick Whiting, editor at CRN. "This year businesses and organizations have sought to leverage data and data analytics to obtain the visibility that will help them navigate rapidly changing business conditions."
Voltron Data is committed to developing open source standards for data, unlocking the untapped potential in the data analytics industry. Through these standards, customers can interchange and process massive datasets between the applications and tools they already use and love. Using popular open source projects, Voltron Data is creating cross-language open standards and building interchangeable software components to reduce system complexity while improving performance and efficiency:
Apache Arrow: Arrow is a multi-language toolbox for accelerated data interchange and in-memory computing. It has become the de facto standard for seamless interoperability between computing engines, modern computing hardware and programming languages. Arrow has been adopted globally by companies including AWS, Databricks, Google, Meta, Microsoft, Netflix and Snowflake to accelerate data access and analytical processing. 
Ibis: The Ibis framework gives data analysts, scientists and engineers the power to access their data using a convenient and engine-agnostic Python library. It can help solve some of the technical debt and organizational issues that arise from maintaining a python-centric, SQL-heavy, memory-intensive analytics code base.
Substrait: Substrait seeks to create a cross-language, interoperable specification for data compute operations, connecting analysis tools with computing engines and hardware. It provides a standard, flexible way for APIs and compute engines to share the representation of analytics computations.
2022 Company Milestones:
February: Voltron Data launched with $110 million in seed and Series A funding
March: Voltron Data announced free and paid support offerings for Apache Arrow
June: Voltron Data hosted The Data Thread conference to showcase the latest innovations around Apache Arrow and the Arrow ecosystem with speakers from more than 40 organizations. Recordings can be found at https://thedatathread.com/ and https://www.youtube.com/c/TheDataThread/videos
June: Voltron Data announced free and paid support offerings for Ibis
June: Voltron Data announced its commitment to improve interoperability between Apache Arrow and the Velox open source project created by Meta that democratizes the building data systems by providing a state-of-the-art C++ library for optimized columnar operations
June: Voltron Data announced a partnership with DataStax so users can build Arrow-native analytics applications on DataStax's Astra DB, DataStax Enterprise and Astra Streaming easier than before 
August: Voltron Data further solidified its commitment and contributions to Velox
"As exciting as 2022 was, we expect to see even greater adoption of open source standards in 2023," said Josh Patterson, co-founder and CEO of Voltron Data. "Voltron Data is uniquely positioned to support large-scale enterprise and industry adoption of these open standards."
About Voltron Data
Voltron Data believes in building more bridges across the data science and analytics industry to accelerate the efficient development of data tools. The company is focused on advancing the Apache Arrow ecosystem and is globally remote. For more on Voltron Data, simply go to https://voltrondata.com or follow @VoltronData.
Media and Analyst Contact:
Amber Rowland
amber@therowlandagency.com
+1-650-814-4560