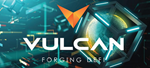 Vulcan Blockchain's Auto-Staking Revolution – Exploring the
Road Town, British Virgin Islands , Feb. 16, 2023 (GLOBE NEWSWIRE) — As a result of the SEC's legal proceedings and settlement brought against Kraken, the exchange is now prohibited from providing staking-as-a-service. Banning crypto innovation is a short-sighted strategy that would simply hinder innovation, reduce U.S. competitiveness, and compel investors to seek possibly riskier alternatives. In this context, Vulcan Blockchain emerges as a viable solution through its breakthrough Auto-Staking innovation.
SEC's Advent to Ban Staking
Overall, the SEC's staking ban, which restricts cryptocurrency exchanges from offering staking services for certain securities-like cryptocurrencies, was introduced following the shutdowns of platforms such as Terra Luna and FTX. These events have raised concerns about the safety of cryptocurrencies, particularly for retail investors who may lack experience in the field. The ban aims to reduce risks and protect investors from potential harm, emphasizing the necessity for increased regulation in the cryptocurrency space as it gains mainstream acceptance and attracts more investors.
On 8 February 2023, Coinbase CEO Brian Armstrong raised the alarm about widespread rumors of a possible ban on crypto staking. Speculation persisted that the SEC was about to outlaw the retail staking of cryptocurrencies in the United States. Armstrong thinks this would be a "terrible path" for the United States.
Armstrong's remarks come after rival exchange Kraken settled with the SEC for its own staking products. Kraken agreed to pay a $30 million fine and cease its staking services. As it is unknown if the SEC will solely target centralized staking service providers like Kraken or outlaw staking in the U.S., market players are awaiting additional measures from authorities.
Introducing Vulcan Blockchain's Auto-Staking
Aiming to address the dilemma of staking in the blockchain sector, Vulcan Blockchain arises as the first layer 1 blockchain to offer Auto-Staking and Auto-Rebasing technology, providing investors with an unprecedented 44% APR when holding Vulcan's native coin, $VUL. Created by renowned blockchain expert Bryan Legend, Vulcan Blockchain is quickly gaining attention for its revolutionary approach to the staking process. 
Auto-Staking is a pure cutting-edge DeFi method that solves the staking ban issue, boasting transparency as all transactions are openly reflected on a blockchain, allowing for complete user visibility. In an Auto-Staking process, the user does not need to stake their coins through a smart contract, or any custodial solution at all.  The auto staking process is by the very word automated without requiring any further action from the user or giving up control of their funds. The process also allows the distribution of rewards to the user's wallet without requiring additional steps.
Through Auto-Staking, Vulcan offers a novel avenue for earning rewards on cryptocurrency investments without triggering security concerns. The underlying protocol code requires no user action or custody, making it more decentralized and transparent than traditional staking.
Moving forward, Vulcan's solution also eliminates the need for centralized exchanges, such as Coinbase and Kraken, which lack transparency and may not reflect the spirit of DeFi. 
Bryan Legend – the Mastermind behind Vulcan Blockchain
Bryan Legend, the core founder of Vulcan Blockchain, has driven remarkable innovations in the crypto market, including the Safuu protocol. Safuu was a decentralized finance project introducing automatic interest cycles through rebasing technology in cryptocurrencies in 2022. 
So far, Bryan's leadership in the crypto space has been nothing short of visionary. He combines his unparalleled technical expertise with business acumen to create companies that positively impact the lives of countless individuals. From pioneering the Safuu Protocol to launching his latest venture, OOXY Labs, Bryan consistently demonstrates an extraordinary ability to think outside the box and deliver innovative solutions to the market. 
In all instances, Vulcan's commitment to sustainability and transparency is critical to its success. And with a robust and dependable ecosystem that includes customized tokens, DeFi apps, and a Vulcan exchange for crypto transactions, it's quickly becoming a one-stop-shop for all things crypto.
Learn more about Vulcan Blockchain by accessing their digital channels:
Website: https://vulcanblockchain.com  
Medium: https://vulcanchain.medium.com 
OOXY LABS