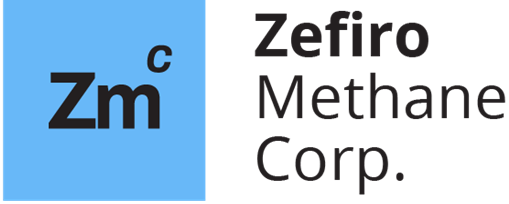 Zefiro Methane Appoints Former Pennsylvania Department of
With five decades of experience in Pennsylvania's oil industry, Scott Motter is the latest addition to Zefiro's operations team based in the Appalachian region. As Zefiro's Field Operations Supervisor, Mr. Motter will be providing expert oversight of the Company's well-plugging operations as Zefiro continues to decommission inactive and harmful wells in the United States.
VANCOUVER, British Columbia, Sept. 15, 2023 (GLOBE NEWSWIRE) — ZEFIRO METHANE CORP. (the "Company", "Zefiro", or "ZEFI") which reduces methane emissions by plugging orphaned oil and gas wells across the U.S., today announced the appointment of Scott Motter as the Company's first Field Operations Supervisor. In this role, Motter will oversee Zefiro's diverse portfolio of methane detection and measuring projects at an expanding number of active job sites throughout the Appalachian Basin. This announcement is the latest in a series of investments by the Company to bolster its operational capacity throughout the nation, highlighted by its recent acquisition of a leading oil and gas well plugging business in the Appalachian region.
In a September 2023 video recently released by Zefiro, Scott Motter discusses the orphaned and abandoned well crisis in the United States, which he will work towards addressing in his role as Field Operations Supervisor for Zefiro. The video can be watched by clicking on the thumbnail above or by clicking here.
Readers using news aggregation services may be unable to view the media above. Please access the Investors section of the Company's website for a version of this press release containing all published media.
For the past 14 years, Motter served as an Oil and Gas Inspector for the Pennsylvania Department of Environmental Protection (an agency commonly known as the Pennsylvania "DEP"). As a state regulatory official, he aided in forming both public and private sector partnerships to help the agency better regulate plugging and drilling operations and ensure that the commonwealth's energy needs were being met in a manner that properly protected natural resources. In addition to this critical front-line public sector experience, Motter has also held various field operations roles within the Pennsylvania oil industry over the past five decades.
"Whether it is working directly with well owners or efficiently marshalling the resources needed to measure the amount of gas leaking from a site, it is critical for a Field Operations Supervisor to be a seasoned expert that is trusted by key stakeholders and our on-site teams," said Curt Hopkins, Zefiro's Chief Executive Officer. "Scott's unique industry experiences, upstanding professionalism, and ability to connect with folks from a variety of backgrounds seamlessly fit the exacting needs of this role, and we are incredibly proud to have him join our team."
Scott Motter is pictured with one of the vehicles in Zefiro's fleet, which is used to carry out field operations including methane measurement and plugging of wells. Mr. Motter became Zefiro's first Field Operations Supervisor this month, and is expected to be instrumental to the Company's "Ground Game" as a player in the oil and gas industry with an established presence throughout the Appalachian region.
Readers using news aggregation services may be unable to view the media above. Please access the Investors section of the Company's website for a version of this press release containing all published media.
"From the first day I spent pumping oil rod lines with my grandfather in Seneca, Pennsylvania, I have always felt that this profession was in my blood," said Scott Motter, Field Operations Supervisor for Zefiro. "The countless men and women that I have been lucky enough to work alongside helped build America, and our country's expanding orphaned well issue cannot be addressed without investing in their ability to find and cap these sites. I believe that Zefiro can best position more hardworking crews across the United States to get the job done, and I am excited to play my small part in helping protect our communities."
On behalf of the Board of Directors of the Company,
ZEFIRO METHANE CORP.
"Curt Hopkins"
Curt Hopkins, CEO
For further information, please contact:
Zefiro Investor Relations
1-800-274-ZEFI (1-800-274-9334)
investor@zefiromethane.com
About Zefiro Methane Corp.
Zefiro develops methodologies to reduce methane emissions by plugging orphaned and abandoned oil/gas wells, while originating carbon offsets. Under executive leadership to include the former carbon market team at J.P. Morgan, Zefiro actively deploys crews to decommission wells throughout the United States. With unprecedented global demand for carbon offsets as corporations and institutions work towards net-zero targets, Zefiro is strategically aligning with industry leaders for a greener future.
Forward-Looking Statements
This press release contains "forward-looking information" within the meaning of applicable Canadian securities legislation. Forward-looking information is often, but not always, identified by the use of words such as "seeks", "believes", "plans", "expects", "intends", "estimates", "anticipates" and statements that an event or result "may", "will", "should", "could" or "might" occur or be achieved and other similar expressions. Forward-looking information in this press release includes statements regarding the Company, the Company's business, the industry in which the Company operates, the Company's opportunities, strategies, competition, expected activities and expenditures as the Company pursues its business plan, the adequacy of the Company's available cash resources and other statements about future events or results. The forward-looking information reflects management's current expectations based on information currently available and are subject to a number of risks and uncertainties that may cause outcomes to differ materially from those discussed in the forward-looking information. Although the Company believes that the assumptions and factors used in preparing the forward-looking information are reasonable, undue reliance should not be placed on such information and no assurance can be given that such events will occur in the disclosed timeframes or at all. Factors that could cause actual results or events to differ materially from current expectations include: (i) adverse general market and economic conditions; (ii) changes to and price and volume volatility in the carbon market; (iii) changes to the regulatory landscape and global policies applicable to the Company's business; and (iv) other factors beyond the control of the Company. The Company operates in a rapidly evolving environment where technologies are in the early stage of adoption. New risk factors emerge from time to time, and it is impossible for the Company's management to predict all risk factors, nor can the Company assess the impact of all factors on Company's business or the extent to which any factor, or combination of factors, may cause actual results to differ from those contained in any forward-looking information. The forward-looking information is based on a number of assumptions, including assumptions regarding general market conditions, the availability of financing for proposed transactions and programs on reasonable terms, and the ability of outside service providers to deliver services in a satisfactory and timely manner. The forward-looking information included in this press release are made as of the date of this press release and the Company expressly disclaims any intention or obligation to update or revise any forward-looking information whether as a result of new information, future events or otherwise, except as required by applicable law.
Photos accompanying this announcement are available at:
https://www.globenewswire.com/NewsRoom/AttachmentNg/e99d1b23-7e42-4704-a007-4d8c2e838ac6
https://www.globenewswire.com/NewsRoom/AttachmentNg/06df9e9b-252e-4a9e-8e2c-af65b569ef60