America's VetDogs Partners with Amazin' Mets Foundation to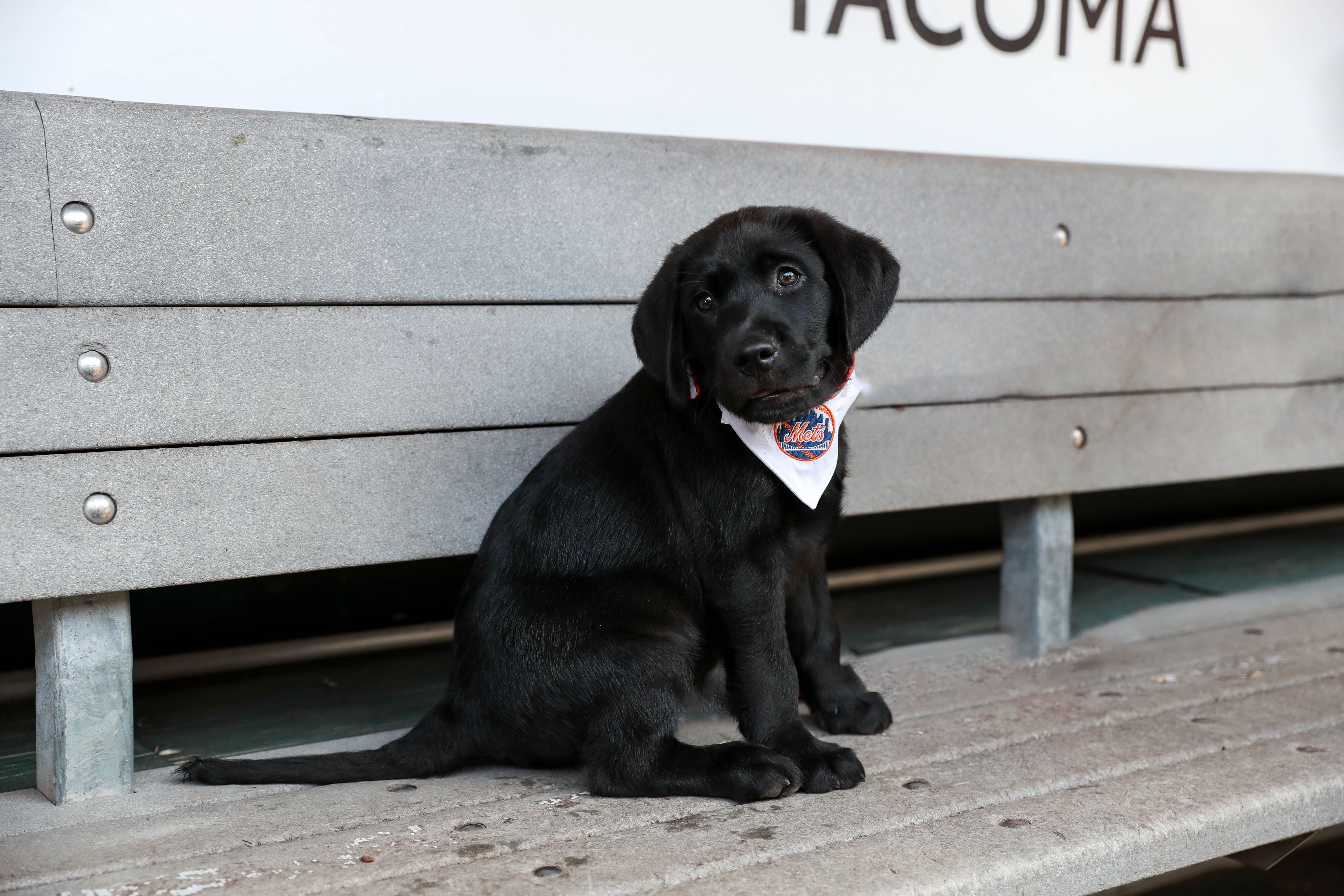 Smithtown, New York,, June 08, 2023 (GLOBE NEWSWIRE) — FOR IMMEDIATE RELEASE, June 8, 2023 (Smithtown, NY) – America's VetDogs, a New York-based national nonprofit that provides specially trained service dogs to veterans and first responders with disabilities, and the Amazin' Mets Foundation, the philanthropic arm of the New York Mets, are thrilled to announce they will co-raise a future service dog for a United States veteran or first responder with disabilities. The Amazin' Mets Foundation has donated $100,000 to America's VetDogs to date.
The New York Mets were the first-ever MLB team to raise a future service dog. The new Amazin' Mets Foundation Pup is a handsome 11-week-old, male, black Labrador Retriever, who will undergo basic training and socialization with the Amazin' Mets Foundation staff and the New York Mets players and fans for the next 16 to 18 months. The pup will have a home in the Mets front office and attend select events at Citi Field to expose him to various environments that will help mold him into a confident and calm future service dog. Fans can follow the pup on Instagram, Twitter, and Tik Tok at @MetsVetDog to stay up to date on his training and local appearances.
"Service dogs can provide companionship, hope, joy, and a life-changing experience for our veterans and first responders," said Alex Cohen, President of the Amazin' Mets Foundation and New York Mets Owner. "We are proud to partner with America's VetDogs to train another future service dog at Citi Field."
Shea, the first future service dog to be sponsored by the Amazin' Mets Foundation, has now returned to America's VetDogs campus in Smithtown, NY to begin formal training. In formal training, Shea will work daily with a Certified Service Dog Instructor and learn skills that will eventually assist in mitigating his future veteran or first responder's disabilities.
"America's VetDogs is truly privileged to have such a great partner in Alex Cohen and the Amazin' Mets Foundation. They are so extremely dedicated to supporting our nation's veterans and first responders," said John Miller, president & CEO of America's VetDogs. "The Mets' front office staff, players and fans have genuinely fallen in love with Shea and are loyal in following his journey and supporting our mission; I know that the new team pup will quickly follow suit as he is introduced to his new home at Citi Field."
Fans will have a chance to help name the new Mets Vet Dog by voting for their preferred name via a poll on the @Mets Twitter account. Voting will run from Thursday, June 8 through Sunday, June 11 and the winner will be announced Monday, June 12.
For more on America's VetDogs and ways to get involved, visit VetDogs.org.
FOOTAGE: Click here for related footage
PHOTOS: Click here for related photos
About America's VetDogs
For 20 years, America's VetDogs (www.VetDogs.org) has trained and placed guide and service dogs to provide independence, enhanced mobility, and companionship to veterans with disabilities from all eras. In 2015, VetDogs opened its programs to first responders, including fire, police, and emergency medical personnel.  America's VetDogs is a 501(c)(3) not-for-profit organization founded by the Guide Dog Foundation and serves clients from across the United States. VetDogs relies on contributions from generous individuals, corporations, service clubs, and foundations to fund its mission to help those who have served our country live with dignity and independence. It costs over $50,000 to breed, raise, train, and place one assistance dog, but America's VetDogs provides its services completely free of charge to the individual. America's VetDogs has been accredited by both the International Guide Dog Federation and Assistance Dogs International. 
About the Amazin' Mets Foundation
The Amazin' Mets Foundation is the philanthropic arm of the New York Mets. The Foundation is committed to providing needed services and opportunities to children, families, and underserved groups. Since its inception in 2021, the Amazin' Mets Foundation has funded over $5 million in grants to over 100 organizations in its community, including the communities surrounding affiliate teams. Learn more at amazinmetsfoundation.org
Amazin' Mets Foundation Puppy with a Purpose