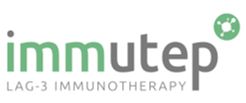 Immutep Successfully Completes Institutional Placement and
Sydney, Australia, June 02, 2023 (GLOBE NEWSWIRE) — Immutep Limited, an Australian company (ASX: IMM) (Nasdaq: IMMP) (Immutep or the Company), is pleased to announce the successful completion of an institutional placement (Placement) and the institutional component (Institutional Entitlement Offer) of its 1 for 7.6 pro rata accelerated non-renounceable entitlement offer (Entitlement Offer and, together with the Placement, the Offer) of new fully paid ordinary shares in Immutep (New Shares).
Immutep is conducting a fully underwritten Offer of approximately A$80 million comprising the Placement and the Entitlement Offer.
The Placement and Institutional Entitlement Offer (together, the Institutional Offer) closed on Wednesday, 31 May 2023.
The Institutional Offer raised gross proceeds of approximately A$67.9 million at an offer price of A$0.26 per New Share, consisting of approximately A$50 million under the Placement and approximately A$17.9 million under the Institutional Entitlement Offer.
Following completion of the Offer Immutep will be fully funded for its current and expanded clinical program through to Q1 2026 with a pro-forma cash balance of A$135.2 million.
Dr Russell Howard, Chairman of Immutep, said:        
"This funding received from the Offer will support our new registrational Phase III TACTI-004 trial in 1st line non-small cell lung cancer to critical interim results1, our ongoing Phase IIb TACTI-003 study in head and neck small cell carcinoma to its final data read out and our Phase II / III AIPAC-003 trial in metastatic and triple negative breast cancer to its Phase II read-outs. It will also enable us to continue our expansion strategy for efti with funding for additional efficacy signal studies in different settings, and to potentially conduct a first-in-human Phase I trial2 for IMP761, the world's first and only LAG-3 agonist, for autoimmune disease."
New Shares subscribed for under the Institutional Offer are expected to be settled on Wednesday, 7 June 2023 in Australia and to be issued on Thursday, 8 June 2023. New Shares issued under the Institutional Offer will rank equally with existing fully paid ordinary shares in Immutep as at their date of issue.
The retail component of the Entitlement Offer is expected to open on 6 June 2023. Existing retail shareholders with registered addresses in Australia or New Zealand may participate in that retail component of the Entitlement Offer on the same terms as the Institutional Entitlement Offer. Persons in the United States may not participate in the retail component of the Entitlement Offer.
About Immutep
Immutep is a clinical stage biotechnology company developing novel LAG-3 immunotherapy for cancer and autoimmune disease. We are pioneers in the understanding and advancement of therapeutics related to Lymphocyte Activation Gene-3 (LAG-3), and our diversified product portfolio harnesses its unique ability to stimulate or suppress the immune response. Immutep is dedicated to leveraging its expertise to bring innovative treatment options to patients in need and to maximise value for shareholders. For more information, please visit www.immutep.com.
U.S. Media:
Chris Basta, VP, Investor Relations and Corporate Communications
+1 (631) 318 4000; chris.basta@immutep.com
Not an offer of securities in the United States
This announcement does not constitute an offer to sell, or a solicitation of an offer to buy, securities in the United States. The New Shares have not been, and will not be, registered under the US Securities Act of 1933 (the US Securities Act) or the securities laws of any state or other jurisdiction of the United States, The New Shares may not be offered or sold in the United States except in a transaction registered under the US Securities Act or pursuant to an exemption from, or in a transaction not subject to, the registration requirements of the US Securities Act and applicable US state securities laws. No person in the United States is not eligible to participate in the Retail Entitlement Offer.
This announcement contains certain "forward-looking statements" including but not limited to projections, that are based on management's beliefs, assumptions and expectations and on information currently available to management. Forward-looking statements can generally be identified by the use of forward-looking words such as, "expect", "anticipate", "likely", "intend", "should", "could", "may", "predict", "plan", "propose", "will", "believe", "forecast", "estimate", "target" "outlook", "guidance" and other similar expressions within the meaning of securities laws of applicable jurisdictions.
You are strongly cautioned not to place undue reliance on forward-looking statements, particularly in light of the current economic climate and the significant volatility, uncertainty and disruption to equity and capital markets. Any such statements, opinions and estimates in this announcement speak only as of the date hereof and are based on assumptions and contingencies subject to change without notice, as are statements about market and industry trends, projections, guidance and estimates. Forward-looking statements are provided as a general guide only. The forward-looking statements contained in this announcement are not indications, guarantees or predictions of future performance and involve known and unknown risks and uncertainties and other factors, many of which are beyond the control of Immutep and its subsidiaries, and may involve significant elements of subjective judgement and assumptions as to future events which may or may not be correct.
1 Critical TACTI-004 interim results will be used in futility analysis to determine whether or not the trial is likely to meet its objective.
2 Depending on, among other things, outcome of toxicology studies and costings.